Have you ever caught yourself looking at a person's Instagram page? You start scrolling through the images and videos to get a sense of who they are. As you continue, your phone records a double tap on one of the pictures, and the heart symbol flashes for a moment.
You can remove the like, but you won't remove the notification. That person now knows you were being an Instagram spy.
Although businesses often use Instagram spy techniques to learn more about people, this activity is often considered an invasion of privacy.
When you're looking at a profile for personal reasons, it can give you the reputation of being a stalker Insta fanatic. That might leave the wrong first impression on some people.
With Snoopreport, there is a better way to get the information you need as an IG spy.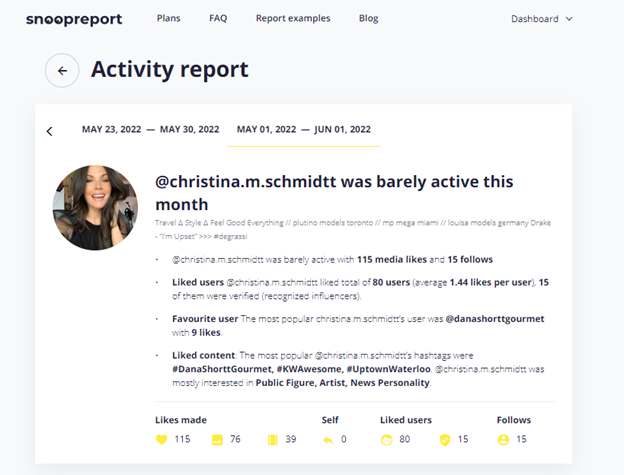 Why Choose Snoopreport as an Online IG Spy Tool?

When you want or need to be an Insta spy, Snoopreport is a unique tool that helps to accomplish your goals.
It is the only platform of its type that monitors the activities of Instagram users, such as likes and follows. With Snoopreport, you receive publicly available information and big data influences to track user behaviors.
This tool checks any and all actions performed by the profile selected to receive spy Instagram benefits.
Once you become a subscriber, you'll receive helpful weekly and monthly reports of user actions from the selected IG accounts. This information gets delivered in a CSV file to ensure easy access to in-depth analytics.
The likes and follows you see in each Instagram report are 100% accurate. You can watch the video below to get more insight on some of its features:
Can I Become an Instagram Spy for Private Accounts?

An Instagram spy free and public option is available because some accounts allow access to anyone on the social media platform. Snoopreport provides consistent and accurate tracking in this situation because the information is readily available.
The information that Snoopreport collects is from public accounts only. You cannot become an Insta spy on private profiles, including checking those individuals' likes and activities.
Each Snoopreport CSV provides access to up to 75% of the actions a public Instagram account takes during the weekly or monthly review period.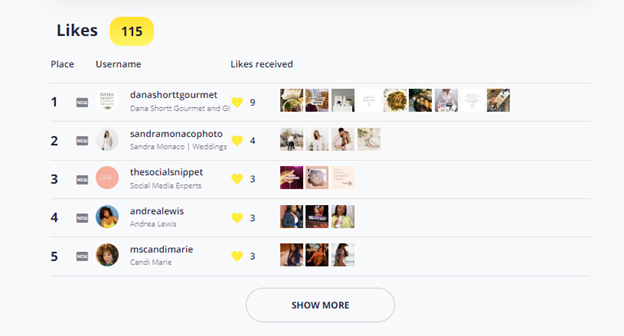 Is It Ethical to Stalk Someone's Instagram Activity?

You'll find information with Snoopreport comes from 100% ethical and legal sources. It is data that is open and publicly available.
Through Snoopreport, users can view weekly or monthly reports of an IG profile's activity within their account dashboard. You can look at multiple data points, including new followers, everything liked during the review period, or the number of posts with which they interacted.
In return, you receive a data set that makes discovering a person's interests easier by reviewing the content they prefer the most. Information from Snoopreport allows you to scroll through a complete list of liked posts by Insta username.
You can track the number of likes that someone receives, then click the picture from the report to see the post on Instagram.
What Is the Actions Hit Map Feature on Snoopreport?

When you want the support of a high-quality Instagram spyer for information gathering, the Actions Hit Map from Snoopreport delivers consistent results.
This feature shows you the last time the targeted profile was last on the social media platform. You receive a complete overview of their likes and follows during the designated time to snoop for the report.
Through this medium, it is possible to discover a person's unique Instagram habits, including when they tend to be most active.
You'll also find that it is easy to see who decides to follow accounts on IG, just like an Insta spy. That lets you review a person's social media actions without accidentally liking one of their posts, making it safer to stalk someone's Instagram activity.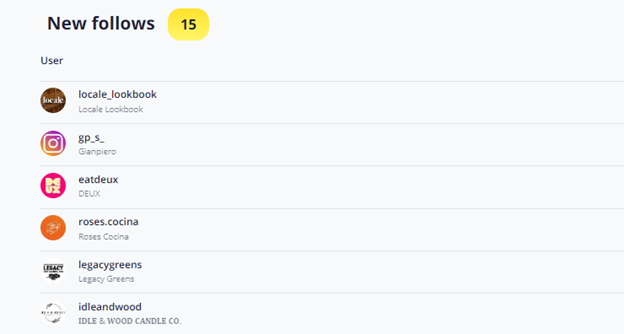 What Plans Are Available on Snoopreport?

Snoopreport allows new users to check on anyone's activity on Instagram for just $0.99 per week. This small investment will enable you to see who they follow and what they like while on IG.
There are never any long-term contracts when working with Snoopreport. You can use it as a one-time Instagram stalk tool, or have it become an ongoing marketing asset that lets your business gain new insights into different audience segments.
You can subscribe using one of three plans.
Personal Plan. This option allows you to track two accounts on IG. It's perfect for parents who want to monitor their family's activities on social media, research a possible date, or keep tabs on a partner.

Small Business Plan. With this option, you can track up to ten accounts. It works well for entry-level market research, employee accountability, or competitor analysis.

Professional Plan. You can track up to 100 accounts when investing in this top-tier option from Snoopreport.

The Personal Plan from Snoopreport is priced at $4.99 per month. Small business users save $9.96 by paying $14.99 monthly, while the Professional Plan is $44.99 per month. Safe and secure checkouts are available via Stripe.
Professional Plan users save over $200 compared to the cost of using the personal option to track the maximum number of accounts.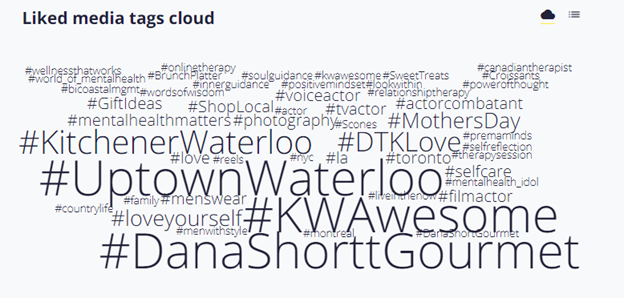 Does Snoopreport Need My Instagram Information?

Subscribers do not need to provide Snoopreport with their IG username or password. Everything happens from their side of the relationship. That means the only data points required are the usernames you want to track.
You don't need to be online for the data collection to occur. Snoopreport operates in the Cloud, making it easy and affordable to become an Instagram spy. Even if you log out, the platform keeps monitoring IG activities.
That makes Snoopreport a convenient way to gather information without required changes to your habits or routines.
There are many reasons why it makes sense to gather IG information from an Instagram stalk tool, even if you're not trying to be a stalker. Social media lets us get to know people better for personal and professional reasons. With Snoopreport, you'll receive the data you need at a fair, competitive price.
It is an Instagram spyer that is an excellent investment.