SQ1000 Bluetooth Phone
$31.25
Summary
SQ Professional's SQ1000 Bluetooth Phone is a feature phone with Bluetooth support, extremely loud speaker, massive battery, dual-function touch light, multimedia, and mobile power bank function.
Pros
It is rugged and as such can withstand rough-handling.
Sound is loud, clear, and balanced with the enhanced bass feature.
Price Vs Features is excellent.
Can charge other phones without depleting fast.
Cons
Actual Battery capacity is misrepresented.
An option to turn off the lousy start-up/turn-off noise completely would be a great addition.
The Wap function can be improved upon: maybe by installing the features directly to the internal memory.
When next you hit the stores to get a secondary device to complement the one you already owned, SQ Professional's SQ 1000 Bluetooth Phone is a good pick for a secondary device. It comes with a massive battery in the hood and can stay for a week (idle mode) without running down.
In this short SQ1000 feature phone review, I'll be talking about a feature phone with a rugged body build, massive battery, super loud speaker, Bluetooth/SD card support and fancy touch light.
SQ 1000 Bluetooth Phone Unboxing and Features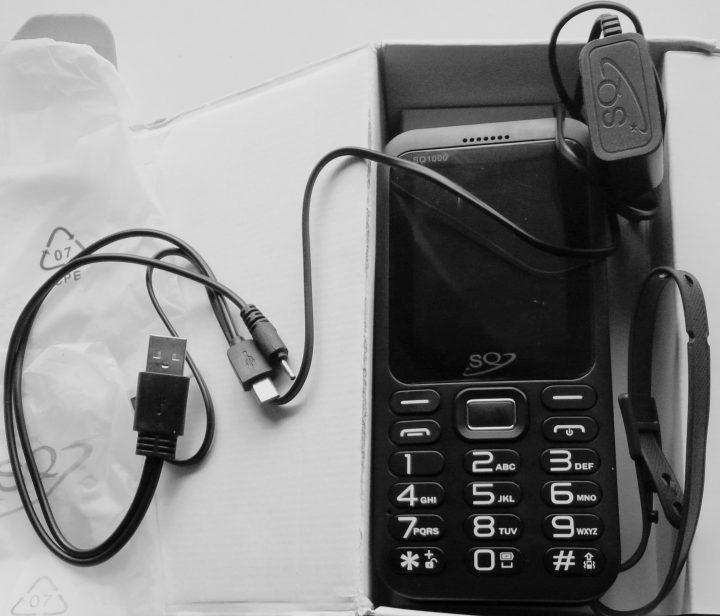 Just as expected, the SQ Professional's SQ1000 Bluetooth Phone came with a charger and an extra USB data cable for charging other devices. The extra USB cable has multiple phases for charging smartphones and feature phones alike. It can also charge MP3 players, smart watches, Wireless speakers and similar electronic gadgets.
Normally, cell phones of this budget range aren't expected to come with many features, but SQ1000 came with many surprises. It has a rugged build, kind of heavy in handling, has Bluetooth, GPRS, FM radio, USB and camera functions.
An extremely loud-speaker, massive battery, dual-function touch light, multimedia, and mobile power bank functions are the other surprises that came with SQ1000 feature phone. Full specification is given below for your learning.
SQ1000 Bluetooth Phone Specifications
| | |
| --- | --- |
| Brand/Manufacturer | SQ Professional |
| Model | SQ 1000 |
| SIM Type | Dual SIM |
| Battery Capacity | 20000 mAh (not real) |
| Battery Type | Removable |
| Memory Card Support | Yes, up to 32GB |
| Music Player | Yes |
| FM Radio | Yes |
| Video Player | Yes, with support for 3GP, MP4, and AVI |
| Video Recording | Yes |
| Audio Recording | Yes, with extremely long recording hours |
| Screen Technology | unknown |
| Screen Size | 2.8 inches HD screen |
| Network Band: | GSM 900/1800 Mhz |
| Connectivity | Bluetooth, USB, GPRS |
| Earphone jack | No |
| Internet | WAP Browser |
| Camera | Yes, 3.0MP with Touch light as the Camera flash |
Pricing: SQ1000 cell phone is sold in stores, malls and online shopping websites. Popular websites like Jumia and Konga do sale it at a discounted rate; depending on the store/seller. The normal retail price for SQ 1000 feature phone is between N9k – N12K: Depending on the store you're buying it from. This copy was bought for ₦10,000 from a road-side seller.
A Detailed Insight into SQ1000 Features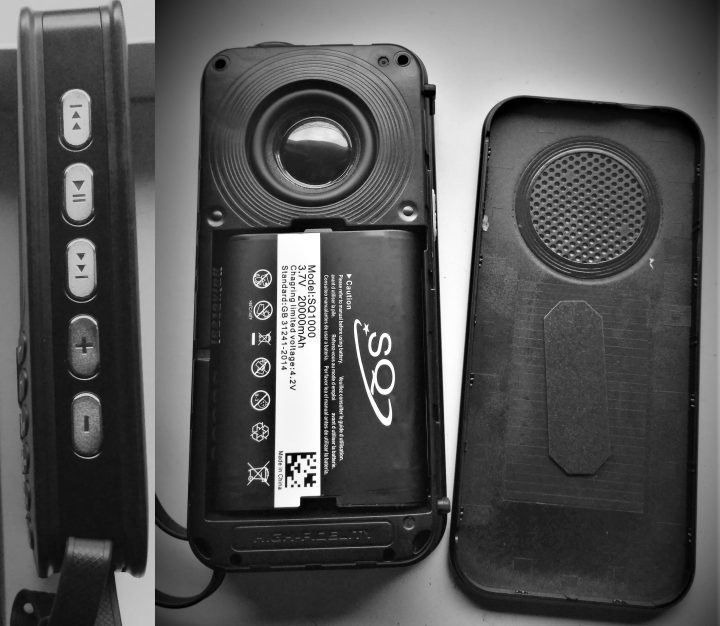 Before talking about my experiences with the device so far, I'll like to take a moment or two to discuss on the features, design, performance, and functions.
Design, build, and aesthetics
The SQ1000 is not one of those fancy feature phones out there, but it does have a rugged body build that actually looks good on it. There are set of control buttons arranged on its sides: These buttons includes; volume control, touch light switch, and multimedia buttons.
The SQ1000 Bluetooth cell phone flaunts a rugged aesthetics and can withstand rough handling. Generally speaking, the design is good enough  for their targeted audience.
Network and connectivity
Feature phones are hardly equipped with advanced network connectivity support like 3G or 4G LTE network. But SQ1000 feature phone does come with internet connectivity and can browse via wap browser.
There's also Bluetooth and USB connectivity support on the device: You can easily send or transfer media from this phone to another and vice versa.
Surprisingly, one can easily pair up this device with a wireless Bluetooth speaker and play sounds from it. This is something that really interest me and should be useful to anyone else.
Screen display and media
It comes with a 2.8-inch screen display size, the resolution, PPI, and screen technology is unknown. Stuff on the screen of this device appears very bright which means it has a good resolution density.
The SQ1000 can play any mp3 file on its media player and it comes with a low-quality rear camera (although it takes a sharp picture on a close range). All the sides of this device are equipped with super-loud speakers: Sounds from it can saturate a large sitting room easily.
Storage capacity
Left on its own, the SQ1000 does not have up to 512MB onboard storage, it relies on the external SDcard capacity. Due to this, the phone is engineered to allow up to 32GB memory card support to let the user store as much as he/she needs.
In other words, you can't store stuff in the internal storage. An external storage card is needed for music, camera , video and other multimedia functions.
Battery Life
This appears to be the key selling point of this device. It can serve as a mobile power bank to charge other mobile phones and portable devices.
The battery capacity is advertised as 20,000mAh, but this isn't true judging from the tests I did. Th real capacity should be between 5500mAh and 7,000mAh, but most likely the former.
This is quite massive and impressive for a feature phone of this budget range. Long distance travelers can use this as their secondary device as longer use hours is fully guaranteed.
Other features
Here are some of the other features of SQ1000 cell phone:
less than 200MB RAM
Dual-function torch-light with massive output.
Super-loud speakers and Bluetooth media support.
Dual SIM support
Wap connectivity
eBook reader, FM radio, Calendar, calculator, and world clock.
SQ Professional SQ1000 Bluetooth Phone Review & Verdict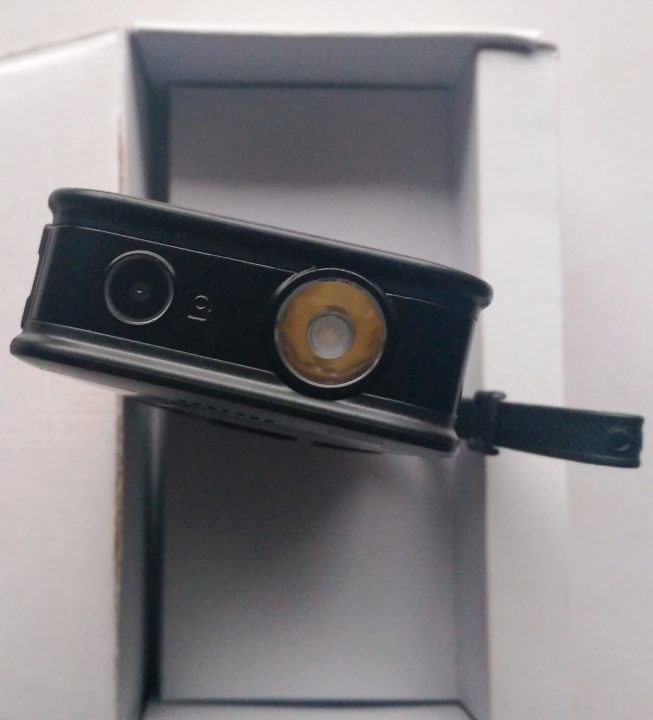 So far, I've got no issues after using the phone for more than a week already. My main disappointment however is with the misrepresentation of the battery capacity, Whatsapp, Opera mini and other apps that are never going to work, ever!
Although the phone is super-awesome for the retail price, the misrepresentation can mislead a lot of persons (mostly their targeted audience) that aren't going to read online reviews before going for it. Another aspect that borders me is the noise and wap browser that has refused to work for me.
True, no one is going to have the SQ1000 feature phone as an option when shopping for a phone to surf the web, but so far, the browser hasn't worked for me and might never work. I plan testing it with other network SIMs as the days go by.
Talking about the noise, there's no way to completely turn off the start-up and turn-off music. It is so loud and inconveniencing. A simple option in the profile customization menu to put off these sounds would have been a kill for this cell phone. The only near-perfect solution I've found for it- is to tune down the ringer volume to zero before turning off the device, that way the sound goes away when it's turned on as well.
The keypad buttons on its own is noise, coupled with the one that comes from the phone when you hit on them. Although there's an option in profile customization to set the keypad to silent and keytone volume to zero, it does so little to help the situation. After all, a massive phone should have a massive sound anyways??!
Apart from these little negative remarks, everything else works as should. In fact, I was fascinated with the camera placement. It is located at the top, with the massive touch light serving as its flash. I took some shots at night and was all smiles throughout.
The placement, multimedia functions and every other things looks great for their targeted audience. I can easily recommend it for conductors, welding fabricators and ridge works that does distant travels or needs a phone that can be rough-handled without fears.
Now, Your Turn
You've seen my short review of SQ1000 feature phone, concluding that it's a solid feature phone which is good at the price it is been sold.
What do you think of it? A hit or a miss?
Do you consider it a long-lasting power bank with phone features? I'd love to hear your opinions and views on this rugged feature phone. Please do share them with us through the comment section below.