As statistics say; the majority of people use their PCs and MACs for different online activities. It doesn't matter if its work activities, online education, shopping or online games.
In any case, we need an effective browser for that. There is a wide variety of them from different developers; however, only some of them deserve your attention.
Read this content to find out more about internet browsers and share your favorite internet browsers with us in comments.
My Take on Popular Internet Browsing Apps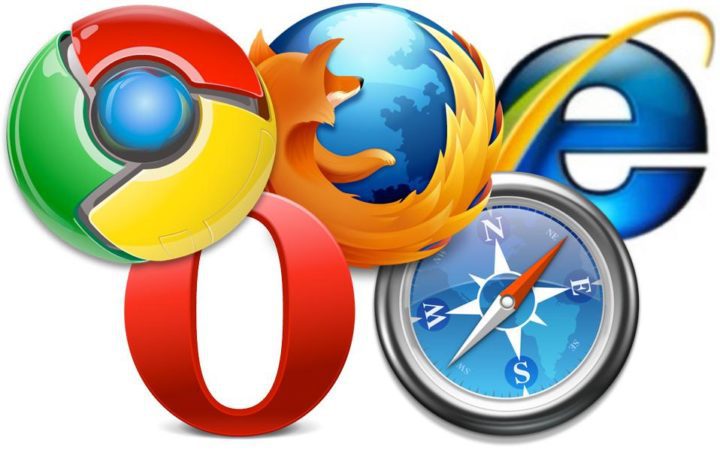 We made our list based on these characteristics: features, speed, necessary resources, and synchronization. Admittedly, this list doesn't show all the internet browsers, but only our favorites so far.
These apps have different modifications; you can always visit https://yepdownload.com/ to find the most effective version for you. Anyway, these are my favorite web browsers:
Google Chrome
Opera
Mozilla Firefox
Tor Browser
Microsoft Edge.
Google Chrome stays the most effective browser throughout the last years. It has a very user-friendly design, many features and a deep synchronization involving a lot of Google features. Google Chrome deserves its place on a top for many reasons.
Here are the most attractive advantages of Chrome:
It is very nice, maybe the nicest browsers so far.
Chrome is fantastically stable.
Its design saves the largest space on the screen. Without any doubt, it's brilliantly presented.
Chrome is cross-platform; it can work at maximum speed on any of the popular operating systems (OS).
If we take all the above into account, it is not surprising that Chrome has a huge user base and it is only raising. Surprisingly, Opera's user-base is not growing so fast. It is one of the most underrated apps, nonetheless being very effective.
One of Opera's excellent and unique features is its turbo mode. Actually, Opera works really fast even without switching into its turbo mode on. The reason for such speed is its special moving traffic technology. This is how Opera operates for working faster:
In Turbo, it compresses user's traffic and routing it through their own servers. This helps a lot if your connection is metered or when surfing from a remote location.
Opera reduces the amount of transferred data, this is great for mobile internet surfing.
There are two really brilliant features in Opera that most of the users don't know about. An integrated VPN connection and an integrated ad-blocker.
Users can switch on and off these features adjusting settings anytime. The VPN connection is irreplaceable if you try to avoid tracking, it helps to improve Internet user's privacy a lot.
Another useful feature is Opera ad-blocker. It works fast, doesn't make any brakes and stays invisible for a majority of websites.
Although having around 1% share of all browsing market, Opera remains a good browser. Anyway, we suggest you have it as your second one and use it in cases where it shows better performance.
Another browser which stays the second one for a lot of Google Chrome users is Mozilla Firefox. Although Chrome has taken the first place in terms of speed and functionality, Mozilla employs a lot of unique features, which Chrome still lacks.
Mozilla Firefox Features
Higher customization options: Despite all Google attempts to make the browser efficient and simple, you cannot adjust its design and settings to your personal taste easily. Mozilla Firefox allows user to control much more options. So if you love freedom of self-expression, you will enjoy Firefox.
Mozilla allows creating multiple tabs and extensions while Chrome does not work with so many extensions.
If you have a Firefox account, you can share bookmarks, passwords and recently visited webpages between multiple devices.
Firefox creates separate search bars for those who like circling between search engines for unique online searches.
A lot of users like Mozilla Firefox for its privacy (as it doesn't earn on users data) but they still use it as a second browser. Today speed makes sense and if users need to quickly search for some data, they will most often choose Chrome.
If you want to retain anonymity and not lose Internet speed, you will like Tor browser. It stays anonymous from the start, protecting users' data by:
Allowing you to use the Internet without revealing your real IP address.
Encrypting of all data streams which go through this Browser.
Tearing off country restrictions, thus allowing you to use websites, which remain forbidden in that particular country.
Tor works with all operating systems including Windows, Linux, and Mac OX machines and it stays completely free.
So, if you like to browse websites which remain restricted in your country or you don't like government agencies to spy on your Internet usage, you will like tor browser the most.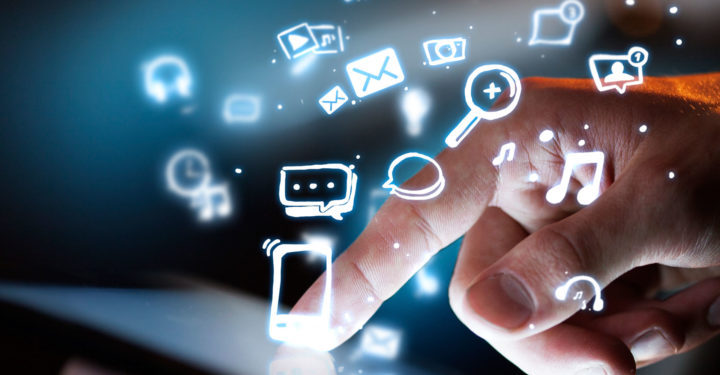 Coming to Microsoft Edge Browser
The next popular browser is Microsoft Edge. Although most users consider it an ancestor of super-slow generations of Internet Explorer, that seems not true, at least for me.
Microsoft has worked a lot on improving efficiency and speed, getting rid of all unnecessary features and introducing those helping it stand out from other ones. Some of the features include:
Cortana, an artificial intelligence search assistant, which you can activate easily by opening Edge and visiting advanced settings. Although it is still under development, it can show you the weather in your city when you type "weather" on a search field and convert foreign currencies into those from your country on request.
Ability to doodle on a search screen, activating at the moment you click "Make a web note". Leaving your screen unchanged you can put all necessary doodles and drawings and save your work screen to return to it when necessary.
Reading view, which allows its users to observe the content of a particular web page without any distractions.
Easy sharing of content that you find on an integrated share panel.
Edge doesn't offer the same customization options as Mozilla Firefox, and it doesn't allow using a lot of extensions. But those who have updated their Windows and don't like to download multiple browsers can enjoy it as a second option, just after Google Chrome.
All these browsers stay free so you can choose which of them to use as the first preferred and which can serve as an extra one.
Either you want to customize its settings in the way you like, or you'd like your browsing activities to be anonymous and not disclosing your Internet usage data, you will choose Mozilla or Tor browser.
But the best one in terms of speed and efficiency is still Google Chrome. And if you want your browser to be a quick assistant for finding important information, you will still find a better option.
Your Turn
Now that you've seen this short introduction of my favorite internet browsers, I'd like to know yours as well. There's no need to restrict your options to "just PC browsers."
Tell me what your favorite internet browser is by using the comment section below. Thanks again for participating in this poll.