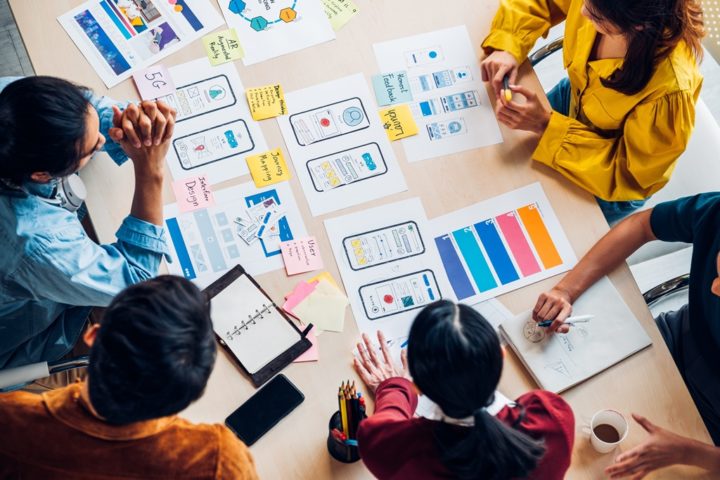 Some of the highest paying and technology-driven careers today have something to do with user experience (UX). But if you think UX is only for designers, then you're partially correct. This field is made up of many other roles, and one of the crucial functions in this field is a UX researcher.
While the job title is not that popular or flashy, a user experience researcher role is in high demand. Also, it has a higher earning potential than other specialties within the field. Continue reading to learn more about what a UX researcher does and if this job is suitable for you.
The Need For UX Researchers
One of the most common areas where user experience plays a crucial function is in web design. Desktop and mobile screens have varying display aspect ratios, not to mention different sizes. Someone must make sure users will have seamless access to online content or any information they need using whatever device they have.
A study in 2017 revealed that mobile traffic is responsible for 52% of all online traffic worldwide. In other words, a business or content provider can't just settle for a web design that only caters to desktop users. Doing so would mean failing to reach half of their potential global audience.
Before UX designers can create websites or apps, they first need to know what will work best for users. Hence, the tireless efforts of a UX researcher make it possible to find, sort and sum up all the information.
How To Get In On The UX Research Action
Seasoned UX professionals have weighed in on what they think is the most common trait for getting started in UX. They say to be successful in this field; one must have the ability to see how processes or design patterns work, and make recommendations on how to correct issues, and improve the overall experience for users. For UX researchers and other specialists in the UX sphere, a better customer experience is the primary goal.
Here are some tips on how anyone can become a UX researcher:
1. Take Social Sciences Or Humanities Majors In College
With user experience development commonly associated with websites and apps, it's easy to conclude UX professionals need to have degrees in computer science or web development. But did you know that the best researchers have studied art history, literature, and even archaeology in college?
It's not that surprising because how else would you know how to look at people and learn what makes them tick? Understanding users and applying design strategies require a background in social sciences.
2. Background In Math Or Statistics Majors
While computer science and web development subjects will be invaluable for an aspiring UX researcher, such courses are not the main pre-requisites for a career in this field. There are math-heavy and non-humanity subjects you can take to get you into UX research.
Courses in statistics or mathematics will equip you with logical and analytical skills in research, number crunching, and data analysis that are crucial in any research field.
3. Human-Computer Interaction (HCI) Courses
Obtaining a degree in any HCI course may be the most straightforward path to a career in UX research. HCI is a multidisciplinary study focused on understanding the interfaces between computers and people. With a degree in this field, you can apply as an intern or aim for an entry-level role in UX research right out of college.
These courses would help you be familiar with different topics such as data science, computer programming, and open-source software.
4. Work In A Customer Support Or Research-Related Job
If you think you can't go back to college and start from scratch, then working in a research or customer-facing role can equip you with the necessary skills as a UX researcher. Such a position may include product design, technical support, customer service, and even a designer job.
These jobs provide the proverbial foot to a full-fledged UX research job. Once you have enough experience, it'll be easier to transition or shift into a UX research position, particularly within your company.
5. Attend UX Research Workshops And Boot Camps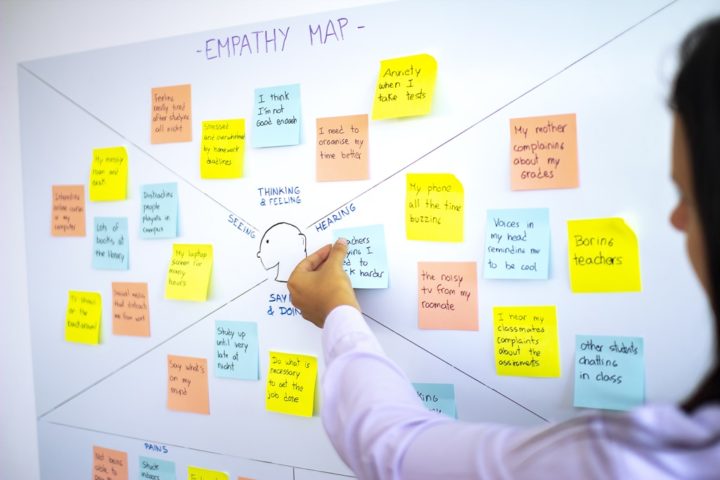 If you think the ship to a UX research career has sailed without you aboard, don't fret. There's more than one pathway to joining the ranks of user experience researchers. Nowadays, there are several boot camps and short online courses that offer immersive training in UX research.
The best part about online courses is most of them allow you to learn and finish the course at your own pace. Workshops can provide you with skills and certifications to let any hiring manager see whether you can perform the role. Just make sure to enroll in reputable training providers UX industry companies recognize.
6. Other UX Researcher Qualifications
Apart from considering which college majors to take or workshops to attend, there are other considerations you need to meet to succeed in UX research. As mentioned, you need to know how to read people and get in their shoes. Also, you need to be good at the following:
To read people, you need to observe how they behave and socialize. It'd help if you saw how people interact with websites, apps, and physical products. Remember, user experience is all about the target market's behavior. You need to define it before designers can develop products or apps.
The data you gather in your research will all be for naught if the product design and development team can't make sense of the trends, figures, and patterns you provide. You need to churn out the data into usable information. For that, you need to have good analytical skills.
UX researchers need to understand users or consumers. You need to be in people's shoes to know why they do what they do. People skills are paramount if you want to design websites, apps, or products your target consumers will use.
Conclusion
UX research offers a gratifying role that is in demand right now and would continue to be as technology continuously develops. With the right background and skills, anyone can be successful in this field.