With more people embracing streaming services and cutting down traditional cable TV, services like IPTV and Live TV streaming are getting more popular – and better – as the days go by. This article reviews one of the best IPTV services available to Americans and Europeans.
Area 51 IPTV service is popular for its cheap price, which is practically unbeatable. The service offers its user over 50 channels – delivered via IP networks – for just $5. If this is your first time to hear about Area 51; it is an IPTV service that provides its subscribers with lots of TV channels at a crazy-cheap subscription fee.
Area 51 IPTV Overview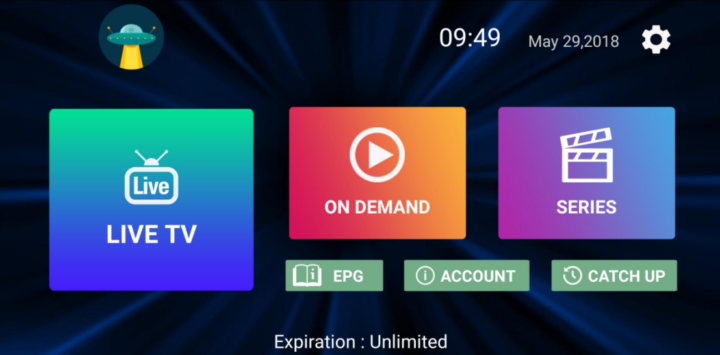 As hinted above, Area 51 is an IPTV service provider. The company offers live TV streaming over internet protocol networks. IPTV users can stream media content continuously without restrictions. However, IPTV delivery is based on location; thus, the service is not available globally.
IPTV streaming shares many similarities with services like Netflix, Hulu, YouTube, and the likes. But the content delivery does not follow the same process, or medium. Coming back to Area 51, the service is popular for its vast offerings.
Apparently, you can access Area 51 on your Android mobile devices. The service is also accessible with certain streaming devices. There are, approximately, over 1000 channels available with a single Area 51 subscription.
More so, the channels include Pay Per View (PPV) channels, Live TV channels, sports channels, entertainment channels, kids channels, documentary channels, news, and lots more. Literally, whatever kind of content you'd love to stream, there are at least 3 – 4 different channels on Area 51 that offers such content.
Area 51 IPTV Pricing
When Area 51 IPTV was still active, the subscriptions plans were as follows:
$5 per month
$15 for 3 months
$30 for 6 months
$60 for 12 months
Features of Area 51 IPTV
There are quite a number of enticing features that'd draw you to trying Area 51 IPTV. Mainly it has a friendly UI that's easy to navigate and use.
1. 1000+ Channels
One of the most impressive features of Area 51 IPTV is the insurmountable list of supported channels. An Area 51 subscription would leave you with top channels like SYFY, TBS, truTV, NFL Sunday Ticket, NBA Pass, Starz, HBO, BBC and ITV channels, Sky Sports, Sky News, and lots more.
Whether you're a sports lover, entertainment lover, news lover – whatever kind of content you love to watch, there are at least 3 – 4 channels that offer the content on Area 51 IPTV. More so, virtually everything you'd watch on Area 51 is offered in English. Channels like Nickelodeon, Superbook, and Cartoon Network are also available.
2. Full HD Streaming
Just as Netflix and other top streaming services, Area 51 allows its subscribers to stream live TV content in clear HD quality; however, the strength of your internet connection has a role to play here. Generally, Area 51 lets you stream in high-quality resolution.
3. Friendly User Interface
The interface across devices – mobile, PC, or TV – is pretty intuitive and easy to navigate. You can easily discover channels and stream your favorite content.
4. Meant for Android
The Area 51 IPTV app is available as an APK file; thus, it can be sideloaded onto many devices and streaming sticks, including Kodi, Fire TV, and Android TVs.
The Area 51 IPTV App
You can only run the official Area 51 IPTV app on Android devices because it is available as an APK file. More so, the service has a Kodi addon for Kodi streaming device users. To install the Area 51 IPTV app, you need to download the APK file (available at http://firesticktricks.com/area51). This APK version can also be used for Fire TV and other streaming services that support APK applications.
How To Get Area 51 IPTV On iPhone
If you're using an iOS device, there's a way to get Area 51 IPTV – you need to install the IPTV Smarter Player app and activate Area 51 IPTV by logging in to your account. The IPTV Smarter Player app is also available for Android users.
How To Access and Use Area 51 IPTV
Firstly, you need to install the app on your Android device or streaming stick. It is advisable to also use a VPN while accessing the service to ensure that your data is safe and protected.
Launch the Area 51 IPTV app on your device
Log in with your verified credentials
Lookup any channel you want to watch and start streaming
If you are using the IPTV Smarter Player app, all you need to do is to select Area 51 IPTV from the main screen and log in to your account.
My Area 51 IPTV Review and Verdict
The Area 51 IPTV service is really "one of a kind." With a decent subscription price, you can access a whole of content across your supported devices. One of the good things about this service is that it doesn't buffer when you're streaming, and its contents are all available in English.
Furthermore, the interface is easy to understand and use; you can easily find channels and stream what you want. However, at the moment, the official Area 51 IPTV website has been completely shut down. Any Area 51 IPTV site you see right now is just camouflage.
As an alternative, you should consider similar services like FuboTV, Crackle, Hulu + LiveTV, and Tubi TV. They offer similar content like Area 51 IPTV at considerable subscription fees.
Summary
Before you start streaming on Area 51 IPTV, it is advisable to first install a VPN app on your mobile device or streaming device. This is because using an IPTV exposes your IP address to the prying eyes on the internet. With the closure of Area 51 IPTV, you should stop using the service (if you're an existing user) and port to other recommended services like Fubo TV, Tubi TV, and the likes.