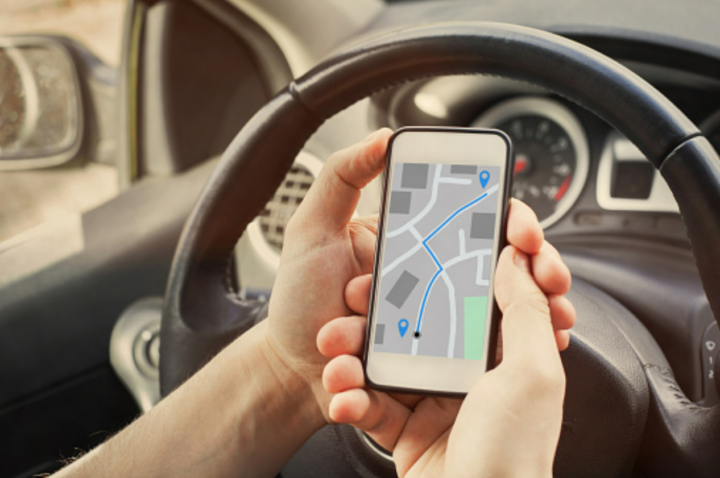 GPS tracking solutions are an important part of the transport industry. It is the lifeline of transportation technology. Every telematics solution uses GPS, and it is now an integral feature of every product. Every GPS company aims for innovation and provides different features in its trackers. However, quite a few features remain the same, as they compose the essence of a GPS tracker device.
For one, most tracking solutions provide digital maintenance programs. These programs allow you to create and maintain a schedule for your vehicle's regular check-ups. With automatic alerts and regular notifications, you can ensure that your vehicle is always well-maintained. GPS trackers also minimize fuel costs. By tracking unauthorized vehicle usage and dangerous driving behavior, you can not only cut down on fuel expenses but also monitor your driver's activity behind the wheel. Hence, GPS promotes safe driving while boosting productivity to its best.
Fleet tracking has never been easier. With the rapid pace of technological advancements, many GPS companies have managed to add special features which fleets can use to optimize operations. You can find the perfect GPS tracker for you, depending on your needs, wants, and budget. Different GPS companies offer additional features, plans, and contracts.
We have compiled the best GPS tracker for fleet leasing companies for you to choose from.
The Best 5 GPS Trackers For You To Choose From
Here's a quick list of the top 5 best GPS trackers for fleet leasing companies this 2023 and beyond:
Samsara
Samsara GPS Tracker is one of the most popular GPS trackers in the fleet management industry. It is a cloud-based software that integrates various functions to create a comprehensive fleet management system. It goes far beyond GPS and offers wireless sensors, apps for documentation, and dashcams.
It takes a lot of load from fleet managers as almost all work is converted online. It also offers environmental monitors, temperature probes, and asset trackers, creating an entire ecosystem to support its fleets.
Digitizing the entire process-from driving to delivery- increases the productivity of the fleet, while reducing fuel costs. With real-time traffic analytics, you can avoid routes with jams and choose the most efficient ones instead. Features like engine diagnostics are used live as well, so you are aware of your engine's health at all times and prevent any untimely breakdowns. It makes regular vehicle check-ups more automated as well.
Samsara provides customizable contracts and industry-specific tracking plans, making it affordable and worth every penny. So, it caters to your every need, instead of providing a generic package that you do not need. Due to its intuitive nature, it is best recommended for small-sized fleets.
Matrack
Matrack GPS is one of the best tracking solutions for fleets. It helps streamline all your operations while reducing costs and increasing profits. You can use this solution for truck tracking, asset tracking, trailer tracking, etc. It is best suited for large fleets.
It also provides its ELD services. Like all trackers in this list, Matrack gives real-time alerts and gives you access to the vehicle's live location. It has a 12-hour real-time updating system. Matrack GPS is easy to use, and its low power consumption allows its battery to last longer than most trackers, for almost three years. The device keeps a check on its battery as well.
With Matrack, you can use posted speed limits to improve driving behavior, thus ensuring their safety. It also allows you to set up geofences. You can create boundaries for your fleet on an online map. Every time your vehicles enter or exit this boundary you will receive immediate notification. You will always be up-to-date with your vehicle's whereabouts.
With Matrack fleet tracker, you can quickly assign new tasks and routes to drivers based on their live location. This process saves a lot of time and fuel. You can also use automated reporting- select what notifications you want, and the software will automatically deliver updates about the same. It's that simple with Matrack!
Verizon Connect
Verizon Connect is the ideal tracker for industry-specific clients. This GPS offers a wide range of customizations, making it the best for industry specialists. Customization is possible in almost every aspect- from notifications to the type of terminology used- creating a personalized experience for you!
Verizon Connect has both plug-and-play as well as hardwired devices. It also has fuel card tracking and integrated video tracking. Some of its unique features include- tools for different time zones, customizable security systems, many languages, unlimited users, and personalized alerts.
You can also use this GPS with electronic vehicles, proving that it is up-to-date with the latest technology! Other than that, this tracker saves up to 2 years' worth of data, which you can access whenever you want. By looking at this information, you can see how much your fleet has grown over time. You can also identify patterns and trends in your fleet. Verizon Connect also offers live training to smoothen the transition to using this GPS fleet tracking system. Other features include dispatching, scheduling assistance, and quick search.
GPS Trackit
GPS Trackit's strengths lie in its updating and reporting. With this tracker, you can watch your fleet and receive updates whenever you wish. The system sends live alerts every 30 to 60 seconds. It generates all types of reports- vehicle diagnostics, engine health, driver behavior, maintenance reports, etc. Moreover, these reports are automated, saving you so much time and paper!
With real-time interactive maps, you can watch out for traffic jams as your drivers are on the road. Also, keep an eye on the weather and vehicle conditions, so you can allot tasks to vehicles to the location and prevent an untimely breakdown.
GPS Trackit offers a choice between a hardwired and plug-and-play portable tracker. You can buy telematics accessories from this company, unlike other service providers. It also has a 30-day return guarantee, so you can give the tracker a chance and return it if it does not suit your needs.
Motive
Formerly known as KeepTruckinMotive, GPS is an easy-to-use plug-and-play solution for fleets. They also offer road-facing and dual-facing dash cams which you can install in your vehicles. Although the GPS tracker has an easy installation, they also give installation guides with step-by-step instructions.
In case you need assistance during the installation period, or whenever you are using the tracker, you can call their helpline number- Motive offers 24*7 assistance- and you can contact them via call, email, or online chat. Motive also has an instant messaging feature that you can use to get in touch with them whenever you need.