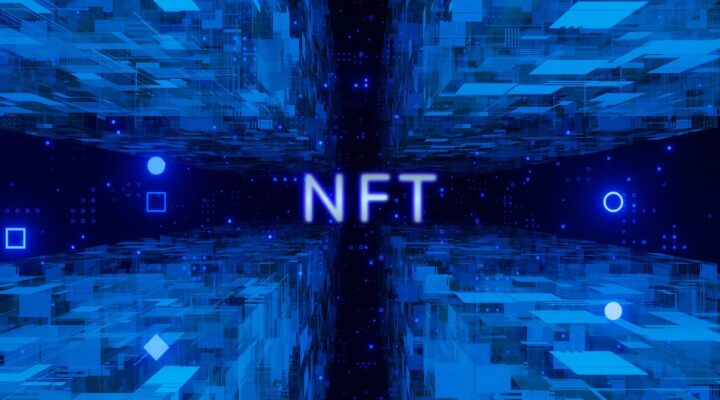 Have you ever thought that you produce a bunch of information in the form of photos, videos, and audio? Some information becomes popular through memes, and platforms such as TikTok and youtube. And some of this content can be monetized. For example, how artists create their paintings or installations and sell them at exhibitions. Artists sign their paintings to confirm them, and designers sometimes bother and sell their photos with a digital signature.
For the person who acquired or the one who created the work to be able to prove the originality and primary ownership, it is most likely necessary to provide several pieces of evidence. Maybe even in some cases go to the certification center and ask for a favor for a small fee.
Imagine, that it would be possible to determine the originality of content without spending time in one organization to obtain a certificate and without having a certificate certified by another. This method is NFT – non-fungible token.
NFTs can be any digital product: music, sketches, works of art, and pictures, but this technology is most widely used in the sale of digital art. NFT helps artists and other creators monetize their talent. By NFT in this text, I mean a painting or an image.
How to change a photo into NFT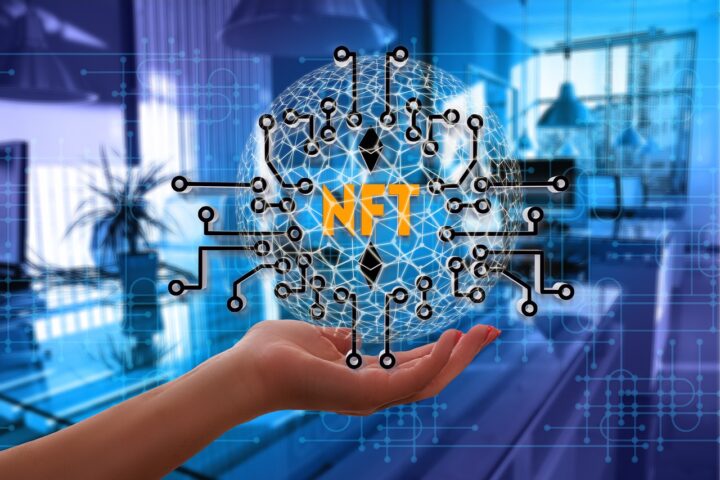 You can choose your first NFT art from stock photos. We can propose you visit this site africa-images.com/ to find the art you want. But not all photos that we create, or all digital paintings that "come from under the pen" of artists, are NFT. For an item to become an NFT, it must be minted. NFT minting is the process of uniquely publishing your token on the blockchain so that it can then be purchased. In other words, with mining, you turn your digital file into an asset that you can sell by adding it to a blockchain.
Let's imagine that you are an artist, you have drawn your picture offline and you want to sell your photo in addition to the offline version, or you immediately painted it digitally. To do this, you first need a wallet in which tokens or coins will be stored for buying and selling. Choose an easy-to-use program that has a browser extension and is supported by popular NFT trading platforms. You also need to choose one of the platforms on which you can create and trade NFTs, such as OpenSea. Registering on the platform is enough to permit you to use your wallet. Works can be combined into collections. That allows you to set a percentage of the resale of each image.
That is, if you created a painting and linked the painting to a collection, set the resale percentage to 0.1%. You sell your painting to another user and you must have enough ETH in your wallet to pay the NFT transfer fee. To complete a deal on a painting, you need to transfer it to the buyer and you need to pay a commission for this transfer, which also depends on the network load. When selling your painting, keep this in mind, otherwise, the sale may not be profitable for the seller at all. One option to avoid this commission is to choose a different sales network.
Popular marketplace and steps to create NFT art
Among the free coin, NFT marketplaces most loved by creators is OpenSea. OpenSea is the first and largest NFT marketplace. On it, you can sell and buy any digital items stored on blockchains.
Creating NFTs on OpenSea is free, but selling them is not. The marketplace charges a commission twice before selling.
How to convert digital image to NFT on OpenSea
Step 1: To log in to the OpenSea marketplace, you need to log in with a cryptocurrency wallet account that supports multiple blockchain networks.
Step 2: After that, create an OpenSea account and link your wallet to it.
Step 3: It's time to set up your first collection on OpenSea. To do this, click the "Profile" icon in the upper right corner and select My Collections. After that, create a single NFT or click Create a Collection. You need to complete the setup by specifying all the information about the collection: description, logo, price, etc.
Step 4: Open Sea provides multiple blockchains to choose from. Choose the one that suits you the most.
Step 5: Start minting NFTs. To do this, go to the collection and click Add item, which will open a form for you. Upload the media content you want to convert to NFT and click Create.
Congratulations! You just minted your first NFT with no fees. To sell an NFT, you need to click Sell.
How to sell NFTs

Minting NFTs, even for free, is half the battle. But it still needs to be sold. Hundreds of new NFTs appear on the marketplaces every day. To attract the attention of collectors to your work, you need to try and apply marketing tools. In today's world, socialization plays a critical role in everything, especially in online business. If you want to successfully sell your NFTs even at a high price, then you need to constantly interact in the community.
Community plays an important role in any online business. It is extremely important for you as an artist and creator to organize a community where you can reach out to supporters, communicate with them, and present your projects to them. You should talk about your NFT even at the stage of its planning. If you are not ready to do the promotion, you can hire the right people. But your NFT should be discussed everywhere – on social media, in community chats, etc. Experts advise using different tools for promotion.
If you choose one channel for the promotion of your NFT, then it will be a social network, where the entire target audience is concentrated. In addition, it is an accessible channel financially – because in any case, you can earn popularity in social networks thanks to the right marketing techniques.
So if you're a digital art creator, it's a good idea to keep up with the times and turn your creations into NFTs. Moreover, it can be done completely free of charge. At least it's worth a try. If this industry turns out to be as exciting as your creativity, you can try other NFT marketplaces that charge a fee but bring more profit.