Virtually all our day-to-day activities can now be automated using software applications. Similarly, businesses and enterprises use various software solutions to achieve growth and more productivity. Churches are not left out, with the help of Church Management Software apps, churches and religious organizations can now automate and organize their daily operations.
What Is A Church Management Software?
Church Management Software (ChMS) is a bespoke solution for churches and religious organizations. It helps to automate, regulate, and manage religious activities. There are a lot of tasks a typical ChMS can handle – ranging from simple tasks to complex ones. These solutions can serve for improving communication, managing member databases, and tracking online donations or offerings.
Apparently, these ChMS solutions vary from one to another; thus, the best choice for a church or religious body depends on the needs the software is expected to solve. Regardless, generally, all Church Management Software apps capture, monitor, and help to maintain members' data.
You can also see some of these apps with calendar management tools and/or other extensive tools that serve various specific purposes.
The 10 Best Church Management Software For You
Here are the 10 best church management software for churches, ministries, and other religious organizations (irrespective of their size or coverage). These ChMS solutions run on various systems and devices and they are not entirely available for free.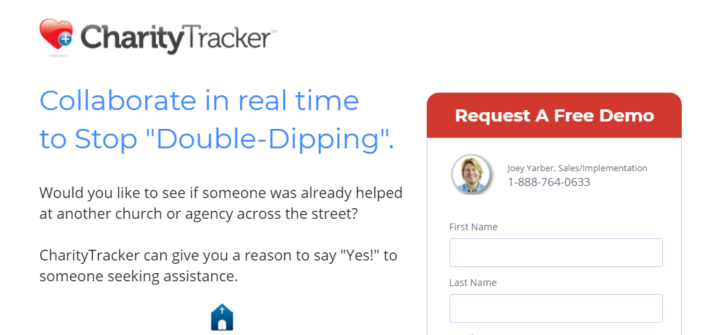 Looking at the name, one can easily say that this software is for Charity organizations alone. However, CharityTracker is a professional tool that helps religious organizations and churches to improve communications and collaboration. Well, it also includes tools that help to manage and track online giving.
The interface is easy to understand and use. CharityTracker is currently being used by thousands of churches and ministries. The pricing starts at $20/month and there are lots of useful features to explore. This software integrates tools that let you instantly broadcast area-wide bulletins and alerts, as well as respond to immediate needs.

Faithful Steward ChMS comes in two versions; the web-based version and the software version. The software version needs to be installed on a computer system, while the web version runs through any web browser (Opera, Firefox, Chrome, etc.). This makes Faithful Steward the ideal option for most people.
Apparently, the Faithful Steward app runs on all devices, including MacBook, Laptop, Android phones, and iOS devices. More interestingly, the web version supports a standalone or add-on church accounting software. This software provides a lot of built-in tools for managing different church tasks.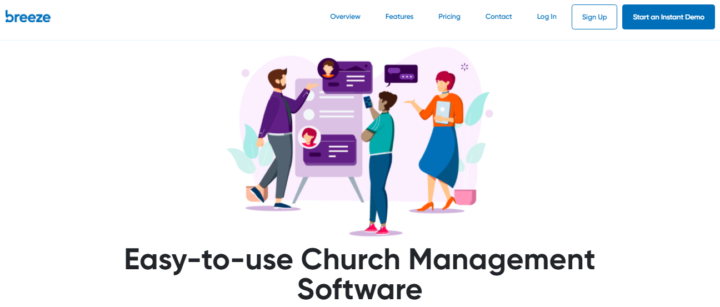 According to Breeze, 8,000+ churches are already using its ChMS solution to handle their various activities. The Breeze ChMS solution is an easy-to-use, multi-feature ChMS with a clean interface that grants you instant access to the various features it supports. This Church Management Software looks to be the best for small and mid-sized churches.
With Breeze church management software, it is easy to manage church members' databases, online offerings & giving, running reports, as well as manage events and volunteers. The software supports "tags" and "grouping," which implies that you can group volunteers with tags for easy reference. It also supports event scheduling and searches function.

The Bitrix24 ChMS is a free solution for churches and religious organizations. It comes with 35+ management tools, which are all available for free. Bitrix24 ChMS is the best choice for churches with limited funding. This software solution comes with a set of digital tools for managing people, attendance, groups, contributions, events, and more.
Bitrix24 ChMS can be integrated with other existing software solutions (ex. the church's accounting software). Furthermore, although this app is available for free, it supports tasks automation, includes feedback tools, donations management features, and detailed reporting/analytics. In fact, the Bitrix24 ChMS is the ideal choice for a new church.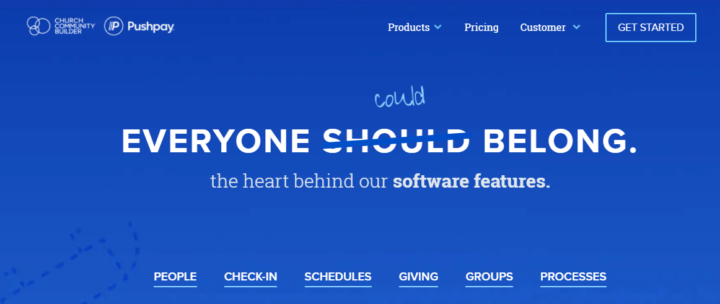 There are many ways where Church Community Builder's church software can be used to perform various church tasks. The Church Community Builder's suite comprises a bunch of intuitive solutions that run across devices. These solutions help to grow engagement and communication, as well as make online giving easier.
Furthermore, Church Software comes with task/event scheduling features. The interface is easy to navigate. More so, it has mobile app versions for iOS and Android smartphone users. There are three pricing options for this software.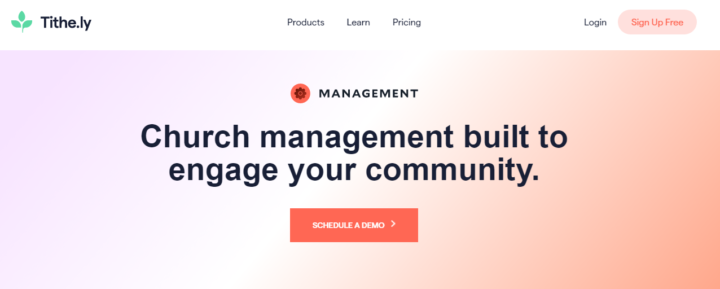 The function of Tithe.ly is quite specific; it is a Church Management Software for managing online offerings and improving engagement. With Tithe.ly, churches and ministries can easily grow engagement using the various intuitive built-in tools. This software app runs across devices and provides up to six different ways through which people can give to a church or ministry.
While Tithe.ly builds various solutions for churches and ministries, particularly, its ChMS solution comes onboard with a ton of handy tools and features. The Tithe.ly ChMS provides church/ministry leaders with intelligent tools to easily and effectively lead teams and groups. The software is easy to use, integrates reporting and scheduling features.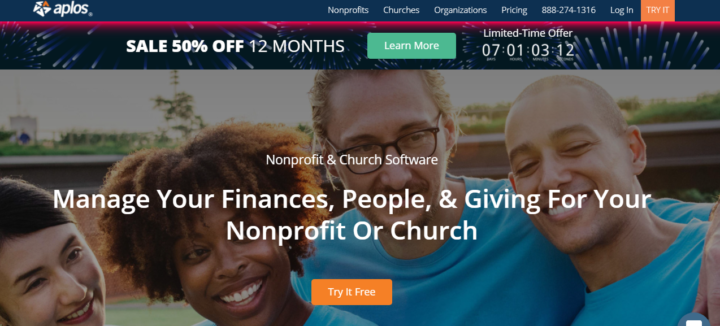 Aplos, as a software developer, has a lot of software solutions for churches, nonprofits, and ministries. Its ChMS is available with a ton of useful features, which include a built-in fund
accounting tool, online donations tool, donation management tools, group management tools, and a lot more.
More interestingly, this software solution integrates email marketing & communication features, along with deep reporting & analytics tools. Aplos Church Management Software is an ideal choice for a growing church. Nevertheless, this solution is also fit for small and large nonprofit organizations.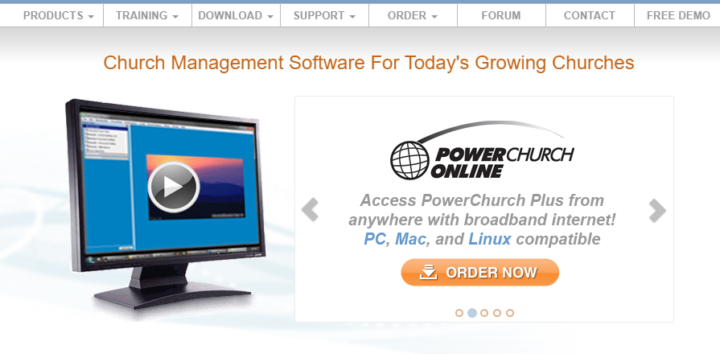 As we continue with this list, PowerChurch is an affordable, multi-feature ChMS solution for all kinds of churches and ministries. This Church Management Solution is accessible from any device. Interestingly, this ChMS can integrate with several other software the church may be using already.
One other thing to love about this ChMS is its availability; it is available as an online app and also as a desktop software app. The PowerChurch ChMS comes standard with all the necessary tools for effective church management. Furthermore, it integrates a church accounting tool, along with event and calendar tools for scheduling.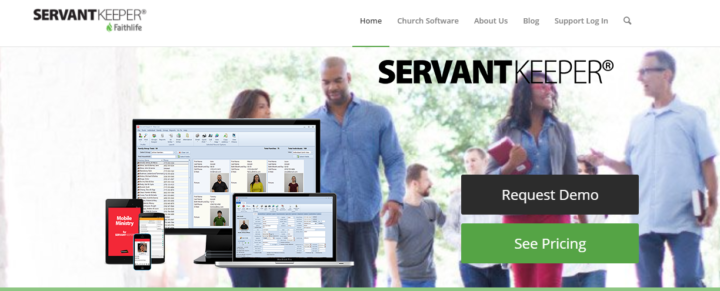 Servant Keeper is a software solution for churches of all sizes and denominations. It is outrightly easy to use and available at an affordable price. More interestingly, you can request for this software to be customized to meet your church/ministry's needs. It is much flexible and powerful.
Furthermore, this ChMS solution lets you choose between cloud and local data storage options. Servant Keeper church software brings virtually all church tasks to the fingertips of the administrator. It helps with managing contributions, membership, pledges, and a lot more.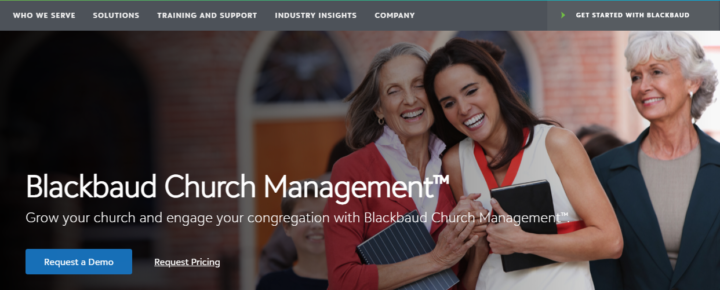 There are quite a lot of reasons to go with Blackbaud's Church Management software as your choice ChMS solution. First, it simplifies church management, giving (tithes and offerings), and many other activities and tasks. The Blackbaud Church Management software integrates tools for seamless online payments.
Furthermore, with the Blackbaud Church Management app, churches can have an online portal where congregants can manage their giving; this will help to grow engagement and trust. Apparently, this app integrates communications tools, along with a drag-and-drop email marketing tool.
Summary
Well, these are the top best Church Management Software solutions for ministries, churches, and nonprofits. These apps run across devices and feature several tools. More so, most of these solutions can integrate with externals church management solutions.