There are many reasons why one may need to record their PC screen. It could be for tutorial purposes, teaching, or other reasons. However, screen recording software apps have evolved, and now we have screen recorders with many cutting-edge features. For example, the RecCloud software allows you to record business meetings and on-screen activities and provides you with the option to share the videos immediately.
It is an advanced video recording solution for businesses and individuals. Notwithstanding, there are a bunch of other good on-screen video recording software apps out there. However, for today's article, the focus is RecCloud; thus, here's a detailed review and how-to-use guide of the RecCloud Screen Recorder software.
RecCloud Screen Recorder App Overview
The RecCloud Screen Recorder application is developed by Apowersooft. It has a desktop client app (to be installed on a computer) and a web-based version (launches online with no installation). RecCloud helps you to capture what's happening on your PC screen, along with the system audio or your own voice (using a mic or any audio input device). It comes with a couple of handy video recording features; if you need to use all of its features, you have to upgrade to the premium version.
With the RecCloud Screen Recorder software, you can record business meetings, create video guides and marketing videos, and even collaborate with other people. It is generally a good app that serves business purposes and individual purposes, too.
RecCloud Pricing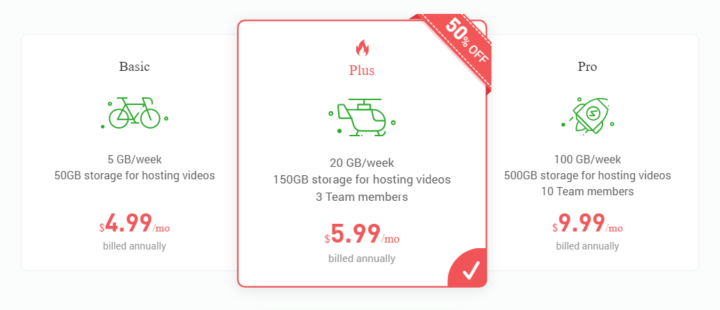 There are three (3) plans offered by RecCloud; Basic, Plus, and Pro. The Basic plan goes for $4.99/mo, the Plus plan goes for $5.99/mo, and the Pro plan goes for $9.99/mo. Benefits of upgrading your account include access to upload your recorded video(s) to the cloud, remove watermark, and collaboration with team members.
Features of RecCloud Screen Recorder
To get the most of the "Chat" feature, you have to upgrade to the premium version of the RecCloud screen recorder and ensure that you're signed in.
1. Customizable Recording Window
Once launched, RecCloud allows you to set the portion of your screen to record. There are nodes at all sizes of the video recorder window to adjust the size. Also, you can choose to record your full screen by selecting the "Full Screen" option in the drop-down box where you'd see "Custom." There are just many ways to adjust the recording window.
2. Record Your Screen or WebCam
RecCloud Screen Recorder allows you to choose between recording your screen or your connected webcam.
3. Multiple Audio Source
You can choose to record your video along with system sound or any other audio input device. It is also possible to disable audio recording.
4. Chat/Messages
This screen recorder supports collaboration; thus, you can connect with other users and communicate using the "chat" feature.
How To Use RecCloud Screen Recorder
You can either download the official desktop software and install it on your PC or use the online version (still requires you to install the online launcher (2MB)). When you have installed the app, follow the guide below.
First Step: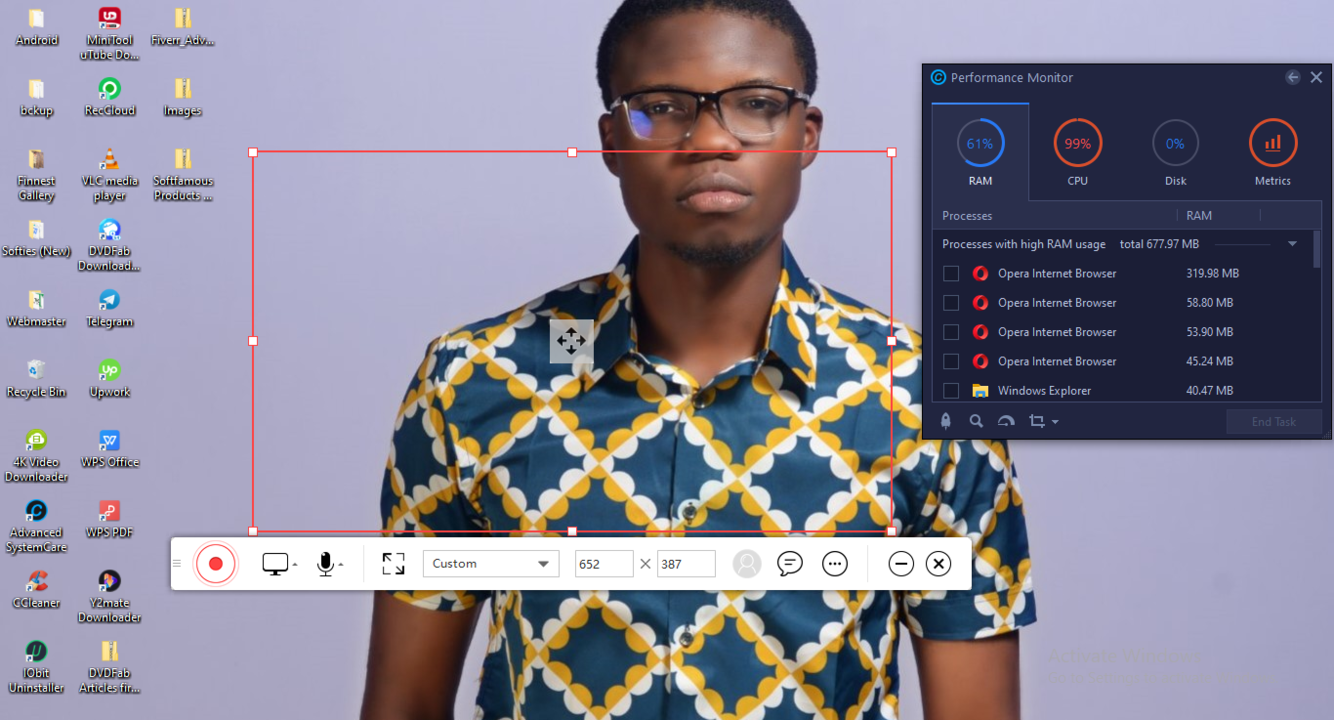 Launch the app from your desktop or launch it online. When the screen recording interface comes on, adjust the nodes at the ends of the box to any comfortable size if you're not going to record your entire screen.
Second Step: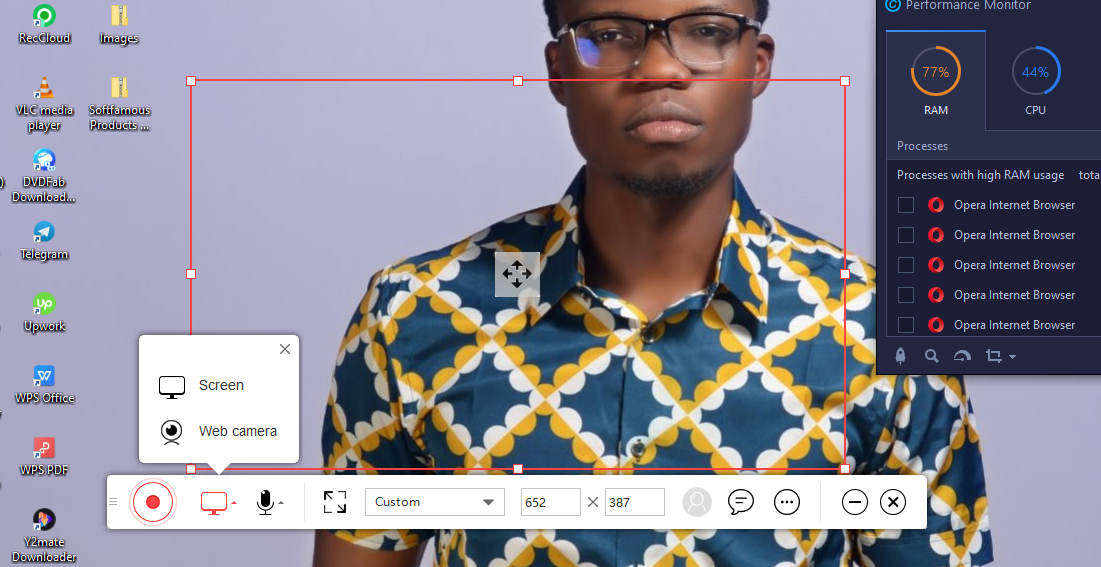 Choose whether you want to record your screen or record from your webcam. You will also need to choose the audio source for your video. These options are available at the far-left side of the movable toolbox that appears below the recording window.
Third Step: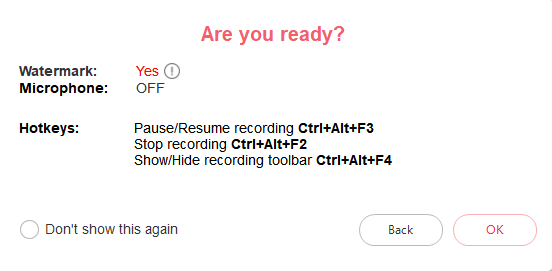 After you're done setting the recording interface, click the big "record" button to start recording your screen or webcam. For the first time, you will receive a prompt that gives you a hint about the keyboard shortkeys you could use – click OK to continue.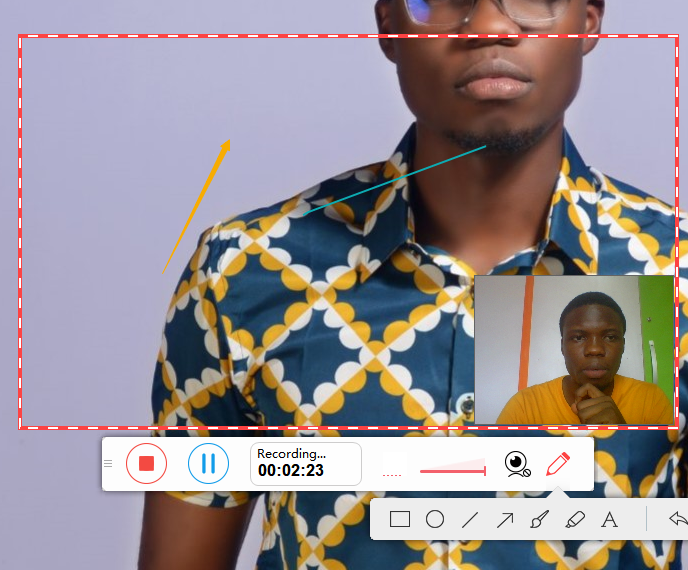 During the recording, you can add arrows, lines, and other objects (depending on the video purpose).
Fourth Step: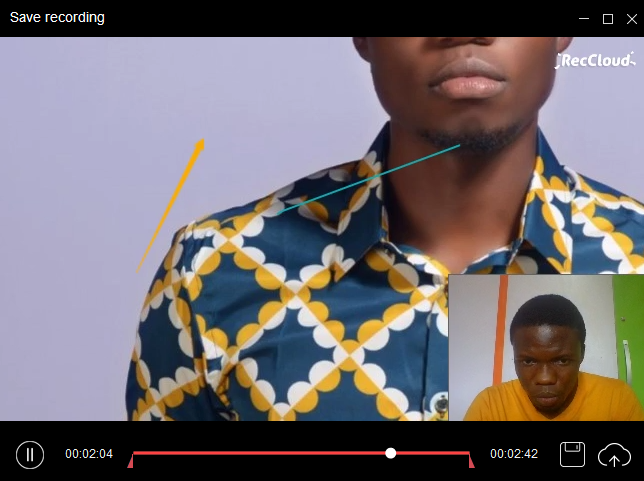 After recording your video, you'll be able to view the preview before deciding to save it on your PC or upload it to the RecCloud cloud. Saving to your local storage is free, but if you need to upload to the cloud, you will need to purchase the app's premium version.
How RecCloud Helps To Supercharge Your Business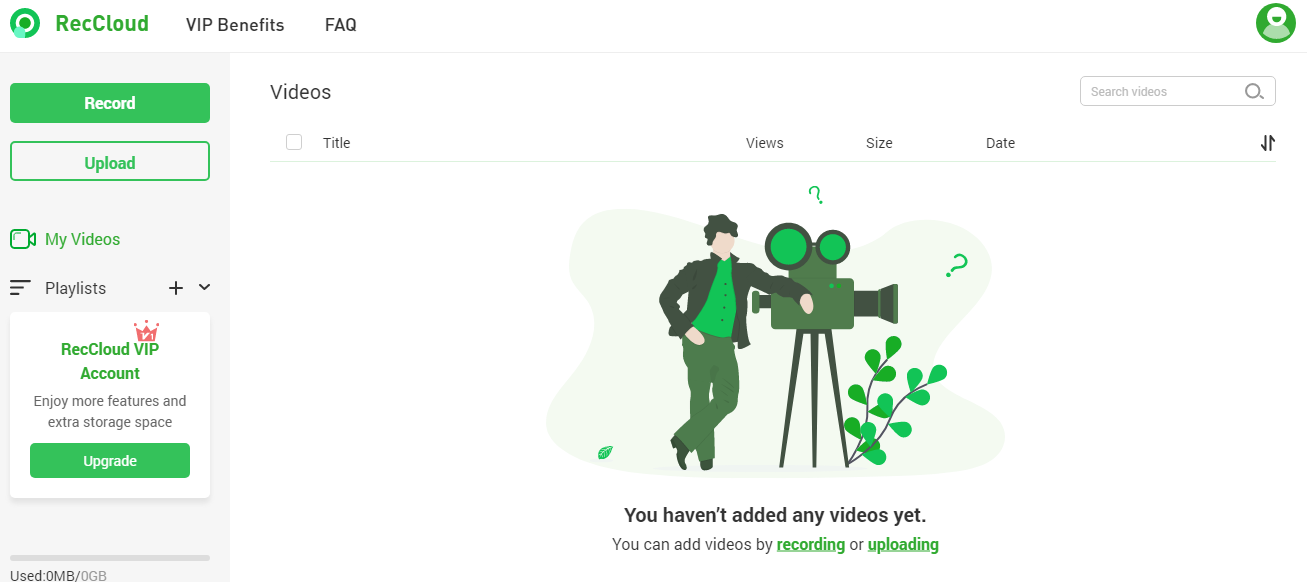 When you download RecCloud, you will need to create an account. After creating the account, you can access your profile where you are provided with some unique features to boost your business.
From your RecCloud profile page, you can upload pre-recorded videos or videos you have on your PC and invite your team members to access/view the videos. Also, the videos you record with RecCloud will appear here, too.
More so, you can create Playlists to organize the videos. However, you must upgrade to the premium version to access these business features offered by RecCloud.
RecCloud Review: My Honest Opinion
RecCloud Screen Recorder is a decent screen recording software/app with the best features it should have. The app is very flexible, you can customize what and where you want to record. More so, it supports a bunch of tools that allow you to annotate your video while recording.
The free version is cool and suitable for individual purposes. You can save the videos to your local PC storage. However, if you're looking to use the collaboration feature (chat), you will need an upgrade.
Furthermore, you can activate your webcam while recording your screen; this is best if you're creating a video that requires your face to appear for specific purposes. With this app, you can record video games, online meetings, streaming videos, online courses, and much other stuff.
It is easy to use, thanks to the intuitive interface. The app is lightweight and would run smoothly virtually on any Windows PC.
My Review Summary
RecCloud can help team leaders, managers, and virtually anyone to record their screen and share the video with their colleagues or team members quickly. The collaboration feature can also help team members to achieve more productivity by working together. It is generally a good screen/webcam recording software tool.