These days, there are just about many things to consider and practice if you must remain relevant and stay ahead of competitions. For SEO guys, 2020 is a year to pay much attention to TF -Trust Flow, Majestic's newest metric used by Search Engines to rank links and websites. Years ago, Google PageRank, Moz DA, PA, and Alexa were the most considered factors, but that's not so anymore.
Some new guys have joined the race and they must not be ignored. Trust Flow (TF) and Citation Flow (CF) are the two SEO metrics you should never ignore as an SEO service provider, blogger, digital marketer, or as a website owner.
TF Meaning for SEOs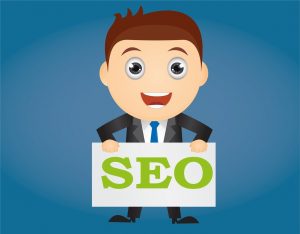 TF is the acronym for Trust Flow. It is one of the ranking factors utilized by Majestic SEO, a search engine optimization tool that analyzes how Google and other search engines rank websites and backlinks.
If your link or website has a low Tf score, even with a high DA score, its ranking on SERPs will be affected negatively. Thus, you are to plan towards increasing your link score all-round.
Also, TF works together with CF – Citation Flow. However, Trust Flow scores are always lower than that of Citation Flow. This is because TF of a link is calculated by observing the quality of the backlinks pointing that particular link, while CF ignores the quality of the backlinks but focuses on the quantity (number) of backlinks pointing to a particular link.
CF seems to be more a concern for digital marketers, while TF looks like what most serious SEO guys pay rapt attention to. Nevertheless, both metrics point down to the need to have multiple (and quality) backlinks to your website or client's website.
When a page or website has a good Trust Flow rating, getting a backlink from such a page/link will also help to improve your link's TF score; it's more like a win-win scenario. More interestingly, having a high TF score creates possibilities of ranking well on SERPs.
Getting backlinks is not the problem, but getting quality backlinks that will affect your website's TF score will definitely cost you some money. This is because the backlinks must come from sites in your niche and the website must have a good Spam Score, TF, and CF scores. So how do you increase your link's TF? There are a few ways to get that done, read below for more insight.
How to increase your Trust Flow Score Rapidly
Here are some tips to help you increase the trust flow and citation authority of your website across the board.
1. Practice internal linking
Yeah, practicing internal linking can help to improve your link's Trust Flow score. Internal linking plays a lot of role in SEO and other factors that help to keep you in fine form.
Certainly, there are three or more topics that talk about a similar keyword on your website, try to inter-link such articles; this practice won't just affect your TF but will also help readers to visit more pages of your website.
2. Guest posting will help
Since you're seeking to get more quality backlinks, one of the best ways to get quality DoFollow backlinks is through guest posting on related websites. However, this practice requires you to sit back and research several websites with good TF scores and go through their guest posting rules.
To discover a site's TF score, use Majestic's site explorer tool that's available at their homepage. A website with Trust Flow score up to 50 or more is perfect to seek backlinks from. After going through the websites' guest posting rules, write compelling articles, add your links and submit to them. If your article is accepted and published, you've got a backlink from the site and this will affect your sites TF positively.
3. Buy backlinks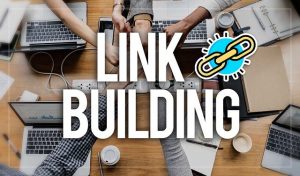 There are some companies out there that sell backlinks; it is not advisable to buy from those companies. The best way is to DIY – Do It Yourself.
What do I mean by that? Similar to what's discussed above, you'd need to research for the authority websites in your niche and request backlinks from their editors or webmasters. Use the Majestic site explorer tool to discover relevant sites with a good Trust Flow score.
A website with Trust Flow score up to 50 or more is perfect to seek backlinks from; however, it can be very expensive to get DoFollow links from such sites. Thus, you can consider sites with 10 – 40 TF score. Any site with TF score less than 10 won't actually add any value to your link's TF score; so, they are not recommendable. Though you may get free DoFollow backlinks from such websites.
Summary
Growing your Trust Flow score is important for SEO in 2020. Also, it will attract more clients to request backlinks from your site in the form of sponsored articles, guest posts, and the likes. Once you've got a good TF score, automatically you have a good CF score.