Data recovery is not something that's done often. Get back data activity only comes into play when a user mistakenly deletes or formats his/her device which may lead to lost of important files.
When there's a major data lost, the ideal thing to do is to seek out reliable data recovery methods that really works.  EaseUS MobiSaver for Android is one of such tool(s) that's used for recovering lost files.
It works best on rooted Android devices, and comes with a user-friendly interface that makes it easy for everyone to use. EaseUS MobiSaver as a free to try PC software uses your phone's USB cable to scan and analyze storage drives (both internal and removable storage media) for missing files.
EaseUS MobiSaver For Android Overview

There are lots of option when it comes to Android data recovery software. The internet is awash with such tools that promises to be able to recover deleted files from phone and devices. But only a handful of them works. EaseUS MobiSaver for Android falls into this positive category.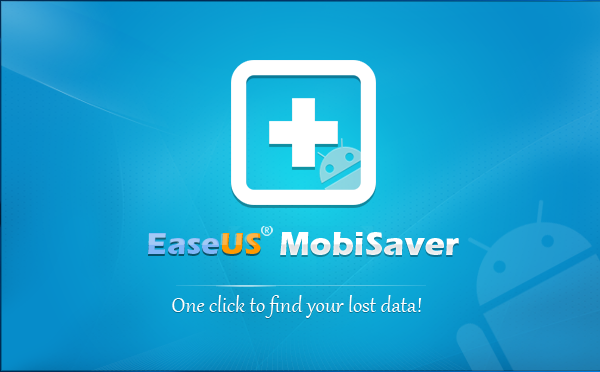 It lets you recover deleted files from Android phones and/or tablet devices. It is free to use (with basic limitation) and comes with features that's expected of every solid data recovery tool.
In just three steps you'll be face to face with all your lost files/documents/folders/etc. EaseUS MobiSaver allows one to select the particular files to be recovered and further save them to their preferred storage location.
It recovers lost contacts, SMS messages, photos, videos, audio files and documents from Android devices. Advance data recovery is possible with MobiSaver as it can recover data(s) lost as a result of OS crash, accidental deletion, Improper operation, failed rooting, virus/malware attack and other unknown causes.
EaseUS MobiSaver for Android works with basic computer hardware configuration and has support for Samsung, HTC, Google, Huawei, Sony, LG, Tecno, Motorola, Infinix, ZTE, and MTK devices. Above all, it has support for all media file formats, and can recover lost private messages.
Features of EaseUS MobiSaver for Android 5.0
Intuitive User-Interface.
Quick recognition of the connected Android phone/device.
Automatic and Quick scan to retrieve every lost data.
Recovers data from both internal memory and external memory (SD Cards).
Risk-free Android data recovery software; safeguards your privacy without overwriting data.
Lifetime free upgrade.
Send notices of recovery results to notification center on your device to track any changes to your data in time.
Preview before recovery.
Exports recovered files/documents in multiple formats (CSV, HTML and VCF).
Pricing and Availability
EaseUS MobiSaver for Android can be used on Microsoft Windows XP, Vista, 7, 8, 8.1, and 10 machines. The most basic version of the app is free, while a fully functional copy requires a license code.
The premium version's license code retails at $39.95 for a single license, while the technical license goes for $399.00 (unlimited license).

The technical license is ideal for mobile phone techies. This is because it lets you install and use the premium version of the app on many PCs.
How to Get Back Lost Files with EaseUS MobiSaver for Android
Step One: (Download and install)
Download the software from the company's official website. Once the download is completed, run the offline package installer and follow the on-screen prompts to get the software installed on your desktop/laptop PC.
Step Tow: (Launch and start recovering)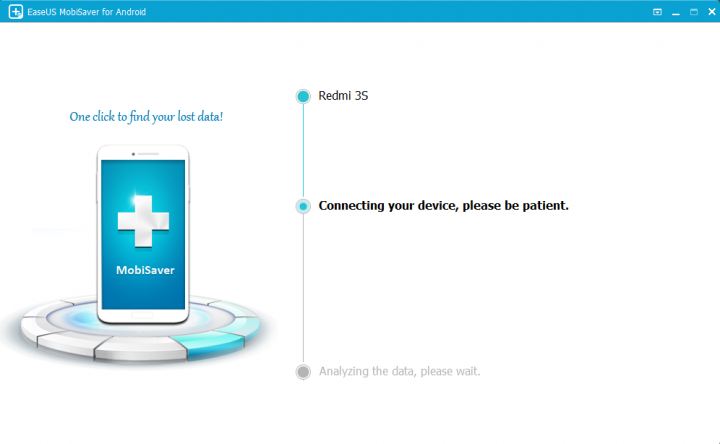 After installation, launch the app and connect the problematic Android device using a USB cable. Wait for the software to automatically detect your mobile device. Then click on the start button to start the file recovery process.
Step Three: (Complete the recovery process)
Once the software has detected your device, it'll push forward to connect to your device and then kick-start the analyzation process through which it will reach and scan your Android device thoroughly. Once completed, it will come up with all your lost files for you to preview.
Within this process, EaseUS MobiSaver will be displaying a tally of completed searches in real-time. A family tree (File Paths) is located at the left-end of the software window; it displays the number of files retrieved in each path.
*The colored files are the ones which were previously deleted*
Step Four: (Preview your Files/Documents)
After step3 has completed, you can click on any of the recovered file/document and its preview will display in the preview pane located on the top right-hand side of the window.
You can choose to view only the retrieved files/documents by clicking on the small button beside – only display deleted items. It is located at the top of the window, after the title bar.
Step Five: (Store recovered files)
After you are done previewing the files/documents, click on the little check-boxes on the ones you wish to recover (tick all boxes if you wish to recover all) and then hit the RECOVER button.
Choose the folder to house the recovered files and click the OK button to save.
My Review and Experiences

This short EaseUS MobiSaver for Android review won't be complete without me sharing my own experiences. It's been a long time I stopped rooting my newer devices, hence my reason for not testing the app with a newer phone.
I used my old Samsung galaxy note 10.1 device running on Android 4.4.2 KitKat for this software review. The recovery speed was extremely fast. Can't really tell if it's because of the small number of files in it. But then, I got back the files I deleted prior to using MobiSaver data recovery tool.
Based on my experience, I'll conclude that this Android data recovery tool works as advertised and can come in handy for getting back lost/deleted files.
In all, EaseUS MobiSaver for Android is a decent data recovery Software. Only 3 clicks (Connect, Preview and Restore) is what it takes to start recovering lost files and documents. It worked perfectly fine on my PC without any noticeable bug and was able to retrieve deleted items from the device.
Your Turn:
Having shared my unbiased review of EaseUS MobiSaver for Android, I'll like to hear what you think about this tool and/or other data recovery tools.
You can use the rating widget above to express your opinion on EaseUS MobiSaver for Android, or the comment box below to write about some other data recovery solution you've used in the past.