While a business's IT department might be viewed as a singular unit, there are usually multiple sub-departments. Information technology is a rather expansive field that involves a wide range of responsibilities, roles, technologies, and tools.
Lumping IT into one team would be ineffective at handling the various tasks that IT professionals are responsible for managing. When it comes to managing all necessary areas of IT operations and technical support, there are two main players: NOC and Help Desk. While these two branches are both critical to the functioning and health of an organization's IT infrastructure, they have different purposes and staffing requirements. They even utilize different tools and technologies.
Continue reading to explore the key differences between a NOC and Help Desk. We'll also consider which of the two is more essential to a business's success.
NOC (Network Operations Center)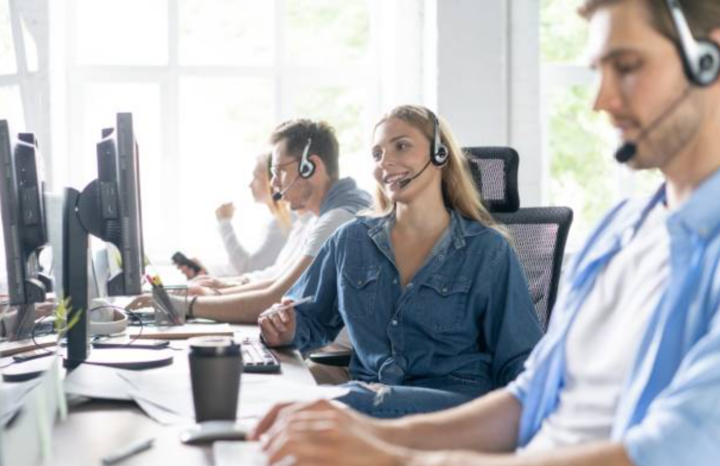 A NOC or Network operations center is essentially a command center for IT operations teams. A network operations center is tasked with monitoring, managing, and optimizing an organization's IT infrastructure. This involves the management of networks, servers, applications, and other IT resources.
Function
A NOC exists to monitor and manage IT infrastructure 24 hours a day, 365 days a year, to ensure that everything is operating smoothly and there are no catastrophic incidents. NOC teams use proven methods to detect, diagnose, and resolve IT issues as they emerge. With a strategic approach, downtime and other serious outages can be minimized or prevented entirely.
Network operations center teams also closely watch the performance metrics to identify any inefficiencies or possible bottlenecks. This information can be used to optimize existing IT systems and implement more efficient approaches.
Staffing
NOC teams are staffed by highly skilled IT professionals who are well-versed in network maintenance, systems administration, and security. These teams will work in shifts around the clock to ensure that there is always someone on-call to respond quickly to any emerging incidents.
Successful NOC teams are highly responsive and capable. They are focused on resolving IT issues promptly to minimize downtime and limit the impact of any system outages.
Tools and Technologies
Network operation centers use a variety of tools and technologies in the day-to-day management of IT systems. This includes network monitoring software, incident management systems, and performance analytics tools. Network monitoring software can alert on-call IT professionals to any risks, while incident management systems help teams address incidents with clear procedures.
IT team members within NOCs are turning to advanced technologies such as artificial intelligence (AI) and machine learning (ML) more and more to automate manual tasks, analyze data, and detect patterns. These technologies can identify potential IT instabilities earlier than IT professionals.
Help Desk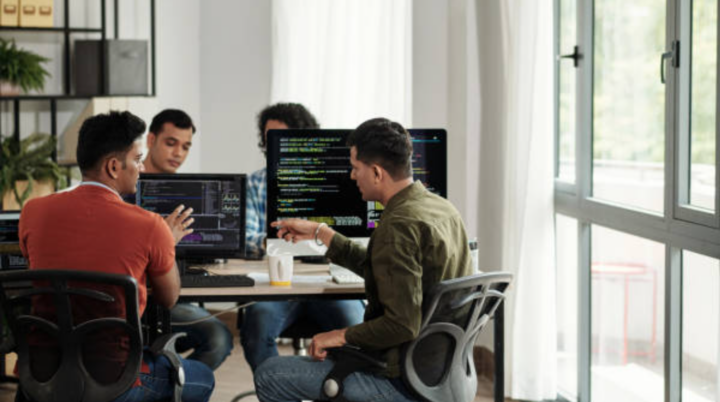 A help desk is a branch of the IT department that is focused on assisting organization employees or customers with any technical issues. The help desk team provides on-demand support to all sorts of end users, with the goal of resolving their tech problems and answering any questions they may have.
Function
The primary job of a help desk is to provide technical support and assistance to non-technical users. These users may include internal staff within other departments or external customers from around the world. The help desk handles a wide range of technical issues, including:
Troubleshooting – resolving hardware, software, system, or application issues.
Installation and Configuration – helping users with the installation and configuration of any software or applications.
Account Management – assisting users with password resets, account creation, and other account management tasks.
Software Updates and Upgrades – rolling out any software updates or upgrades.
Network Connectivity – troubleshooting network connectivity issues.
Staff Training – training users on how to use particular software or applications.
Staffing
The help desk doesn't require the same advanced expertise in systems administration, databases, and networking. This means help desk staff may include both entry-level IT technicians and experienced engineers.
Help desk staff must have broad knowledge covering many technologies and troubleshooting methods and a strong ability to listen and communicate with users of varying levels of technical proficiency. It's critical to provide high-quality support and customer service so that users feel they are receiving help from a patient and knowledgeable specialist.
Help desks are usually staffed 24 hours a day, so users can get assistance at all hours. Other common schedules for in-house support include 8 hours a day 5 days a week, 12 hours a day 5 days a week, and 24 hours a day 5 days a week. Because employees are not working on the weekends, organizations can skip help desk staffing to reduce labor costs.
Tools and Technologies
Help desks use a wide variety of tools and technologies, such as ticketing systems, remote support tools, and knowledge base systems.
Ticketing Systems – enable help desk teams to track and manage technical issues effectively. Users can submit tickets when they need help through various channels. Support personnel can then assign priority levels and update the status as tickets are addressed.
Remote Support Tools – these applications let IT professionals remotely access a user's computer to offer support, share the user's screen, transfer files, and communicate with users via chat or video conferencing.
Knowledge management systems (KMS) – allow the help desk team to create a database of frequently asked questions and technical solutions, making it easier to resolve issues quickly and efficiently.
Differences between NOC and Help Desk
While both NOC and help desk teams fall under the umbrella of information technology, there are fundamental differences between the two teams in terms of scope, level of support, and tools and technologies used.
Scope of Support
Network operations centers usually support the IT infrastructure for the entire organization, which is a very broad area that requires a high degree of expertise. Help desks focus solely on assisting end users with specific technical issues.
This means that NOCs have a broader scope of support, while Help Desks offer more specialized support.
Level of Support
NOCs provide a higher level of support than help desks, as they are responsible for ensuring the overall health and performance of the organization's IT infrastructure. They must detect and resolve issues proactively to minimize downtime and the potential impact on the end users.
In contrast, help desks provide reactive support, addressing tech issues of users as they arise.
Tools and Technologies
NOCs and help desks use different tools and technologies to support their respective functions.
NOCs rely on network monitoring software and other performance analytics tools to keep a close eye on the IT infrastructure's health and performance. They leverage automation tools to quickly resolve issues and restore services to the end users.
Help desks don't use any of those tools. Instead, they use ticketing systems and remote support tools to manage end-user requests, track the progress of open tickets, and provide top-notch remote assistance.
Space for Both
Both the network operations center and the help desk are important components of a well-managed IT infrastructure. Each of these teams has a unique role and importance within the greater IT landscape.
The importance of either NOC or help desk may depend on the organization's specific needs and priorities. For example, if an organization relies heavily on its network infrastructure, then a NOC may be more critical to its operational success. Conversely, if an organization's users require extensive technical support, then the help desk may be more important.
Even though they are equally important, organizations must understand the differences between these two teams to ensure that they have the right resources in place to manage their IT infrastructure effectively. Ultimately, both of these teams have a place within any organization, and businesses should try to develop both whenever possible.