There are lots of persons that needs top solid ways to renew their Nigerian DStv, GOtv, StarTimes, MYTV and other digital satellite TV subscription from Ghana, Kenya, Togo, United states and other foreign countries.
We've got such concerns a lot of time and have decided to create this guide on the top best ways to renew your Nigerian Satellite TV subscription even while on the go. These methods are top solid and works best for renewing your subscription to digital television services irrespective of your physical location. They are:-
#1. PayGa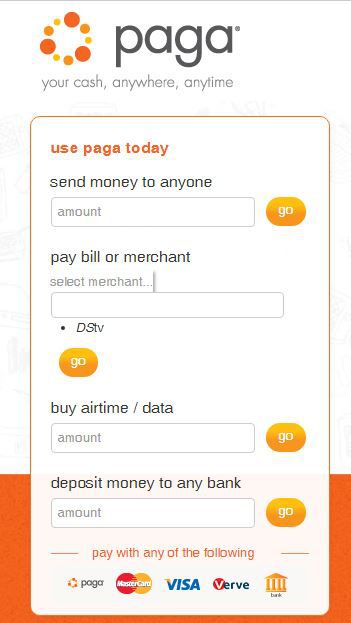 This is one of the best ways to renew your satellite TV subscription online. It is fast and easy and has support for payments to all satellite services providers in Nigeria. With  My Payga web/mobile app, your transactions are certainly secured. Simply follow these steps below to renew your subscription using PayGa:
Visit the official PayGa website at mypaga.com
On the Pay bill or merchant, fill in the details of your satellite TV services provider
Then click on go to complete the transaction
You can also download the PayGa mobile app on your smartphone (Android or iOS) for faster access to paying off bills and renewing your satellite TV subscription.
#2. QuickTeller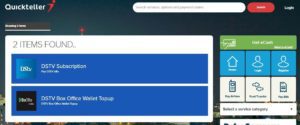 QuickTeller is a popular platform used by many for paying off bills and renewing satellite TV subscriptions. It supports almost all popular satellite providers operational in Africa which includes – DStv, GoTv, Startimes, TSTV, MyTV (Strong Digital), and etc. Follow the steps below to quickly renew your satellite TV subscription in a few seconds.
Visit their website at quickteller.com
on the search bar, simply type in your satellite service provider's (SP) name. eg. GoTv
Hit the search button and wait for the results (the results will appear almost immediately when you hit the search button)
Now click on the relevant option. (e.g: if you are subscribing for DStv service, click on DStv Subscriptions).
Enter the amount you which to pay and hit pay.
That's all, you can also download the QuickTeller mobile app for faster access.
#3. Via SMS short codes
Some satellite TV SP's allows their customers to renew their satellite subscriptions and also get access to other services by sending SMS messages to a phone number provided. To renew your subscription through this method, you have to source out the shorts codes provided by your Satellite SP.
You can get the SMS format and codes by contacting your satellite service provider customer support or by visiting any of their major dealers closest to you.
Note: standard SMS charges by your network service provider applies.
#4. USSD Codes
This method is similar to the one above. It means you can actually renew your satellite subscriptions using certain USSD codes. The reason why many would love this method is that it does not actually require an active internet connection and it's accessible to every mobile phone user irrespective of mobile phone type (SmartPhones, JAVA, Nokia series, etc).
To renew your satellite TV subscription using this method, you must know your bank's USSD code and check if they actually accept bill payments via USSD. If your bank accepts payment of bills through this method, then you can go ahead, dial the code and follow the on-screen prompts.
#5. Mobile Banking Apps
This is another fast and easy way to subscribe or renew your satellite TV service without much stress. Simply log in to your mobile app and click on the bill payment options, then follow the instruction to fill out the required details and pay.
Almost all African banks now have mobile apps and also allows payment of bills from the app. So, you just needs download your bank mobile app and set yourself right on the go.
#6. VTPass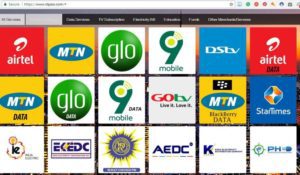 VTPass is another good online platform where you can pay for your satellite TV subscriptions. It has support for a wide-range of satellite TV services and it's fast, easy, and simple to Use. To renew your subscriptions with VTpass, follow the steps below.
Visit their official website at vtpass.com
From the left content block, select "Pay for TV Subscription"
Enter the amount and click on any of the supported payment cards to make the payment.
Note: We have not used VTPass for any transaction yet. You can give them a trial and drop your opinion (irrespective of positive or negative) below for others to learn from.
#7. Renew Offline
If you are lucky to have someone that's staying close to your satellite service provider's office. He/She can easily go directly to their office and make payment for the renewal of your subscription.
This is absolutely the best as he would be able to dialogue directly with their customer support people and get more information on top best practices.
What if these 7 Methods Fails?
Well, we've got you covered. You can renew your Nigerian satellite/terrestrial TV services from abroad by contacting us via projects(at)3ptechies.com.
Our preferred payment method is Bitcoin and we deliver in less than 4 hours once the payment is confirmed. All we need is your smart-card number and the number of months you'd like to pay for to complete a transaction.
You can contact us at anytime for renewing your Nigerian satellite TV subscription from Ghana, Kenya, UK, US and other foreign destinations.
In Conclusion: These are the best ways to renew your satellite subscriptions irrespective of your satellite services provider. Whichever platform or method you choose from this list is good enough and would help you renew your subscription in just a few hours.