During ancient times, language and communication started with a series of figures and symbols written on walls. People in these eras weren't even aware that they're "communicating" with one another.
As civilization progressed, societies began establishing shared communication consisting of alphabets, verbal language, numerical systems and symbols, and illustration and representation of ideas. Communication undoubtedly became an essential part of human civilization honed through time.
Today, communication has tangible and intangible manifestations. Technological advancements paved the way with the use of both traditional and electronic communication means. Online or electronic communication enabled people and groups to stay connected despite physical barriers.
The business industry is one of the top industries that gained benefits from communication development. Thanks to enhanced communication, they can also improve their service quality to customers. Without communication, businesses won't apparently succeed.
Importance of Communication in Business
No one can deny the role of communication in businesses. The perfect recipe for a successful business should always consist of overflowing communication amongst business owners, employees, and clients, which are delivered efficiently. To be more specific, take a look at the ways on how communication helps ventures:
Enhance customer relationships

Establishes a great team of communicators

Allows and accepts feedback and criticisms

Administers organization rules and regulations

Assists businesses to achieve both short- and long-term goals
However, take note that not every communication can be called effective and successful. Communication is a two-way mechanism, so a successful communication both depend on the sender and receiver participating actively. If the sender's goals were met and understood by the receiver, you have successfully transpired effective communication.
As mentioned on the first significance, incorporating communication in one's business boosts customer connection. Engaging customer service can make such a huge difference in a client's purchasing experience. On another light, as an entrepreneur, communication motivates you and your employees to discuss important matters for the improvement of your business.
There are numerous physical and intangible manifestations of communication in business, and one of the prevalently used methods is through voicemails. In this article, you're going to explore what voicemail is, learn about a special classification of voicemails known as the ringless voicemail, its importance, and how it works.
What Is A Voicemail?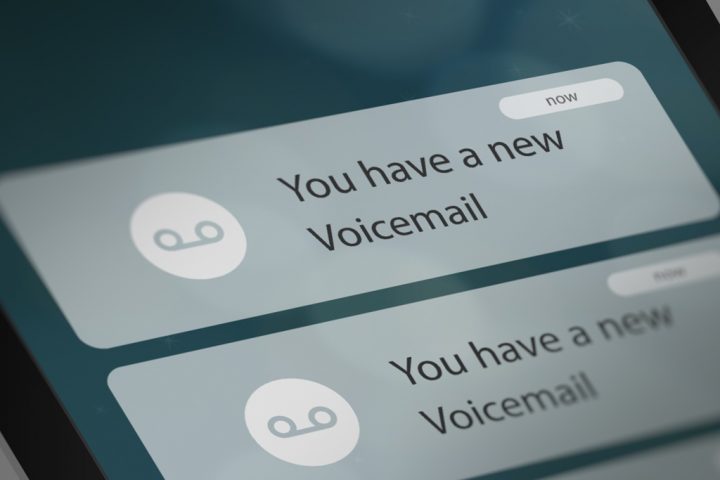 The voicemail system is a computer-based technology characterized by the exchanging of personal voice messages. Voicemails allow users and subscribers to send voice information together when the person called can't attend to the call or is busy with another conversation.
For any mobile phone device, it's standard to have a voicemail function that comes in handy whenever you need it. In the professional business setting, voicemails have a substantial importance in keeping communication still and effective within negotiators and customers.
Thanks to the voicemail function of many devices, it allows 24/7 answering capability for work and business, which amplifies job productivity and efficiency. Businesses can ensure the accuracy of message content delivered to multiple people simultaneously.
However, today's generation isn't much inclined to take advantage of voicemail technology. Most people don't listen to voicemails as there are more possibilities of getting in touch through chat modules, messaging and calling applications, and SMS capabilities.
If businesses wish to maintain their voicemail technology, then the biggest challenge is to encourage people that voicemail has more strengths than they realize, and it's worth using one. At this point, ringless voicemails can become your business's strategic tool towards success.
What Are Ringless Voicemails?
To deliver voice messages, the sender has to deliver pre-recorded messages that will be delivered once the other party picks up the phone. In a ringless voicemail system, an individual won't need to go through the process of traditional voicemail because the voice message is directly loaded onto the receiver's server, which are your customers.
Ringless voicemail is also called voicemail drop as it resembles "dropping" messages into a voicemail box immediately. In the business context, ringless voicemail "drop" is associated with ringless voicemail marketing as device mailboxes today are curated in a way where companies can send voice messages to your mailbox sans ringing your phone.
To assist you in setting up your venture's ringless voicemail drop system, you'll need help from voicemail marketing specialists like Drop Cowboy. Signing up with companies specific to voicemail services supports your business to get the most out of utilizing the ringless voicemail drop system.
Also, these voicemail marketing experts can deliver millions of voicemails daily to over 80 countries, such as Australia, United States, Germany, Spain, Canada, and more. With one touch on your device, you can reach more customers in various parts of the world.
Aside from their broad support, they help your company in the following ways:
SMS route managing

Secure SMS communications

Oversee campaigns

Twenty-four-hour support

Organize precision scheduling

Automate client responses
How Do Ringless Voicemails Work?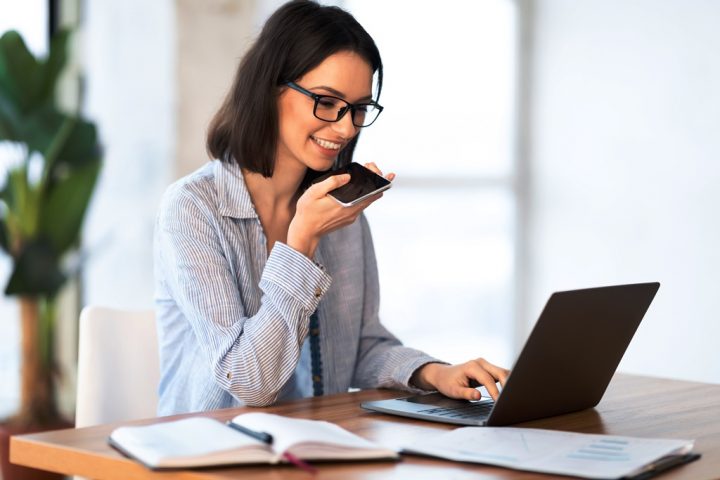 For the highlight of this article, you will now discover how ringless voicemail works, how it can fit your company's goals and strategies, and how to get started on your ringless voicemail technology.
Drop Cowboy uses a cloud-based ringless voicemail software that combines the best of both worlds—the traditional ringless voicemail plus their unique, exclusive system called the True Ringless™ Voicemail Drops™.
First, your messages can be sent as the traditional ringless voicemail transports your message to mobile and landline voicemails of prospective clients or those you have been transacting with. But, if the callee failed to pick up and answer the voicemail right away, it usually shows as a missed call in most phones.
During these disadvantageous events, the company-curated True Ringless™ Voicemail Drops™ sends your messages without the need for ringing your callee, so your unanswered calls won't be tagged as missed calls.
Is It Legal?
Since you can literally send your voicemails to anyone, ringless voicemail can pose a worry to many individuals aware of its existence. Businesses and companies widely utilize ringless voicemails, but before incorporating these as your marketing approach, it's essential to assess its legality in different settings.
Luckily, ringless voicemail drop technology is 100% legal, but they're subject to a few guidelines from the Federal Communications Commission (FCC) and Federal Trade Commission (FTC). Consumers can register their home or mobile number into the National Do Not Call Registry, which blocks telemarketing calls on your phone. Nevertheless, other organizations can reach these numbers on the list, including debt collectors, charities, surveying groups, and political groups.
As an advertiser, you can't touch these people to market your products and services. You should browse your telemarketing list every 31 days and eliminate every phone number on the do not call list. If your callee belongs to the registry and you contacted them, they can file a complaint, and you'll be fined up to $40,000 per call.
Your First Steps Towards Ringless Voicemail
Although you'll hire ringless voicemail specialists, knowing the entire process of creating and delivering voicemails into your audience is advantageous. Discussed below are the general steps of setting up your business's ringless voicemail system:
Record your message aligned to your campaign goals. Your sales pitch, or the content of your message, will help to encourage more customers. Make sure you do proper research on tips to make your voicemail stand out, like highlighting your product's or services' strength and sharing a few legit testimonials.

Make a call list of all contacts. Then, make another one that is more targeted and concentrated. For instance, sort them according to age and location so that you can provide more personalized attention for them.

Finalize your campaign by scheduling the drop time. This feature lets you assign the date and time that the messages will be sent. If you want to learn how to do it in Drop Cowboy, watch this short tutorial:

Oversee the message status if the customers have viewed your voicemail or not. You can opt to resend them after a few days, but your customer might have purposely skipped the message. Be careful in resending your voicemails to them as it may damage your brand.
Aside from the ringless voicemail feature itself, you can pair it up with other technology to magnify the effectiveness of your communication and marketing with clients and streamline your sales process. Take a look at these few technology tips after setting up your ringless voicemail:
Keep your employees close to answering return calls.

Arrange your call list into a dialer. In this way, you can reflect the number and contact information of customers that respond to your messages and have a better knowledge of who you're speaking to, which is essential to customer service.

Incorporate interactive voice responses (IVR) if your ringless voicemail system has improved, and you're getting more callbacks than usual.

Opt for an SMS system and text messaging platforms where your customers can reach out to you via text messages.
Bottom Line
What customers hate the most are telemarketers that keep pushing people to be interested in their products and services. While marketing strategies are built for this purpose, you shouldn't promote your business in a disturbing and inconvenient way.
Because of ringless voicemail drops, you can embrace an effective but non-intrusive way of engaging customers into your venture. Communication makes everything better, including your business, so trying out ringless voicemails can be the perfect match for your business.