Are you a fan of manga? Do you want to stay up-to-date with the latest manga releases and keep track of your favorite manga series? Then look no further than Mangaowl! In this blog post, we'll be reviewing Mangaowl and how you can use it to catch up on all the latest manga news and keep up with your favorite series. Read on to learn more about how Mangaowl can help you stay on top of all the manga action!
My Mangaowl Review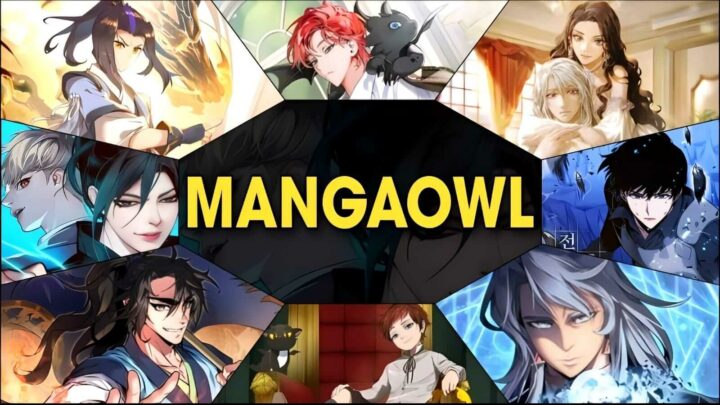 Mangaowl is a comprehensive and reliable platform that allows users to access thousands of different manga titles from all over the world. It offers a convenient way to read and keep up with the latest manga releases and news. With its vast library of series and titles, users can easily find their favorite manga series to read.
The platform offers an easy-to-use interface and provides access to various manga series from genres such as action, adventure, comedy, drama, fantasy, horror, sci-fi, and many more. The main feature of Mangaowl is its convenient filtering system which allows users to quickly search for specific titles or authors and narrow down their search results to get exactly what they are looking for.
Users can also bookmark their favorite manga series for easy access in the future. In addition, Mangaowl also provides detailed information about each title, such as synopsis, genre, authors, release dates, and so on. This makes it easier for users to make informed decisions on which titles to read and follow.
Furthermore, Mangaowl is an excellent platform for manga enthusiasts looking to explore new series or keep up with their favorite ones. The platform offers an intuitive and user-friendly interface that makes it easy to browse through hundreds of different titles. Its robust filtering system allows users to quickly search for the exact titles they want and its detailed information helps them to make well-informed decisions.
The Pros and Cons of Mangaowl
Mangaowl is a popular platform for avid manga fans who want to stay up to date on the latest releases or revisit old favorites. However, there are some pros and cons to using this website.
The biggest pro of Mangaowl is its convenience.
The website is easy to navigate, and it has a wide selection of both classic and new manga series. This means you can easily find what you're looking for without spending hours searching through various websites. Additionally, the site offers a wide variety of genres, so you can find something to suit your reading tastes.
Another great pro of Mangaowl is that it offers an ad-free experience. This means you can focus on enjoying your favorite manga without any distractions from annoying ads.
Furthermore, all content is properly licensed, so you can rest assured that you're not pirating any material.
On the other hand, one of the biggest cons of Mangaowl is its lack of accessibility. The site is only available in English and Japanese, which limits its global appeal.
Additionally, not all manga series are available on the site, and it can be hard to find obscure titles. Finally, there are no subscription plans available, so you have to purchase individual volumes or chapters to access them.
Overall, Mangaowl is a great resource for manga fans. Its convenient interface and wide selection of series make it a great option for readers who want to stay up to date on the latest releases or revisit old favorites. However, its lack of accessibility and limited selection of titles can be a deterrent for some.
How to Catch Your Favorite Manga Series With Mangaowl
Catching up with your favorite manga series can be a challenging task, especially if you have a lot of options and it's hard to keep up with them all. Mangaowl can help make this process easier.
This website offers a comprehensive list of manga series, organized by genre and popularity. You can also search for specific series if you know the title.
Once you've found the series you're looking for, Mangaowl offers various ways to get the latest chapter or episodes quickly. You can choose from a number of sources, including official releases, fan scans, or webtoons. Each source is labeled clearly, so you can easily pick the one that suits your needs best.
Mangaowl also has some great features to help you stay on top of new chapters and episodes as soon as they come out. For example, you can sign up for notifications when new chapters or episodes are released.
This way, you don't have to manually check every single time to see if anything new has come out.
Another great feature offered by Mangaowl is its My Manga feature. This feature allows you to keep track of the series you're reading and create a list of favorites. You can also use it to check how far ahead or behind you are in a particular series, so you know exactly when to expect new chapters or episodes.
Overall, Mangaowl is an excellent platform for catching up with your favorite manga series. With its wide selection of manga series, various sources, and helpful features, it's an ideal way to stay up to date with the latest chapters and episodes.
FAQS
What is Mangaowl?
Mangaowl is a website that allows users to read and download manga online for free. The website provides a wide selection of manga series, from the latest releases to old classics.
Is Mangaowl safe to use?
Yes, Mangaowl is a safe and reliable website to use for reading manga. All the content is hosted on secure servers and all the data is encrypted.
How do I find my favorite manga series on Mangaowl?
You can search for your favorite manga series by title or by genre. You can also browse through the list of popular manga series on the homepage.
Does Mangaowl offer any other features?
Yes, Mangaowl also offers a wide range of other features, such as a comment system, an account page, and more.
Final Thoughts
Overall, Mangaowl is a great way to catch up with your favorite manga series. It offers an easy-to-use platform with plenty of features and content. With its comprehensive library and helpful search feature, you can quickly find the series you are looking for and read them in no time.
Additionally, you have the ability to comment, rate, and share your favorite manga titles with your friends.
The only downside to Mangaowl is that it does not offer any download options or store-purchased titles. However, this can be easily solved by using other third-party applications such as MangaDex or BookWalker. Ultimately, if you are looking for an easy way to keep up with your favorite manga series, then Mangaowl is definitely worth a try.