At first, I really don't bother myself on the call tariff plans to use. What I mostly cared about was the data bundle packages. This continued until I started spending more on calls than I do for data services.
That was my drive for writing this post on Nigerian networks call tariff plans and/or voice packages. This will come in handy for students or anyone else that's on the look-out for the best and cheapest call tariff plans.
GLO Phone Tariff Plans and Voice Packages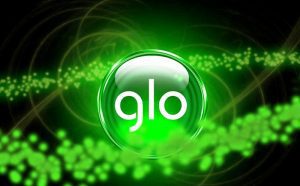 Globacom Telecommunications LTD. Popularly referred to as GLO is a network known for offering unbeatable values to their subscribers. Their call tariff plans and voice packages are friendly and cuts across users of all classes.
Glo Bounce
Glo Bounce tariff plan offers a flat rate tariff on calls to all networks. In this plan, you can make calls as low as 15k/s to all networks, not only that, you will also enjoy talking at 11k/s to friends on the Glo Bounce Plan.
Just This?
No, this tariff plans has more to offer. Check out the full details for Glo bounce call/voice tariff plan below.
Glo-to-Glo 11k/s
Glo to Other Networks 15k/s
Bounce to Bounce 11k/s
SMS Rate N3/sms
Campus Zone Rate 11k/s
Also, you get Free RBT (one month) on Migrating to Bounce, Unlimited free SMS (1 free for 1 charged) and a cool free 15mb on a recharge of NGN200 & above.
How can i migrate to this plan?
It's not big deal, Just dial *170*4# on your Glo SIM to start enjoying the features of Glo bounce.
Bonus: for the sharp guys and bae's who will want some bonus on recharge to call their crush(s) dial *170*5# to join generation G and enjoy some more goodies:
50% bonus on recharge of N100
100% bonus on recharge of N200
200% bonus on recharge of N500 and above
Discounted Campus zone rates
Discounted Peeps rate to others on Generation G
Free 15MB on every recharge of N200 and above
Unlimited free SMS
That unlimited SMS got me tripping shaa.
Glo 11k/s Prepaid Plan
In this plan, subscribers enjoy 11k/s on Glo to Glo lines and 15k/s to other local networks.
wait! this is the same with the Glo Bounce.
yes, it looks the same, but in this tariff, you can make calls to people in top 30 international destinations for as low as 15k/s at a daily fee of NGN5.
Plan details
11k/s calls to Glo customers
15k/s to other networks in Nigeria
15k/s calls to 30 top international destinations (Australia, Bangladesh, Brunei, Canada, China, Cyprus, Denmark, Finland, French Guiana, Guam, Japan, Hong Kong, India, Israel, Luxembourg, Malta, Mongolia, Mexico, Netherlands, Norway, Puerto Rico, Reunion Island, Romania, Singapore, South Africa, South Korea, Spain, Sweden, UK, US ).
to activate this tariff plan, dial *211#.
Glo Jollific8
The first time i saw this tariff plan name, i almost thought it to be Glo "Jollof-rice" because I was so fast. I'm sure that someone else will think along this funny lane too.
Back to business. Glo Jollific3 tariff plan gives its subscribers eight (8) times value of each recharge made plus voice and data bonus.
what do I mean by this?
It simply means that when you recharge N100 worth of airtime, you get N800 + N50 making it N850 worth of airtime and also a 10mb data to spice it up.
How do I check my Jollific8 bonus balance?
dial #122# to see voice/data benefits and *606# for the data gift benefits.

On-net and off-net calls are charged at 67k/s
How can i migrate to this plan?
To explore this plan, dial *603# on your Glo line and you are good to go.
You can also transfer data to you friend using Glo by dialing *606# and then follow after the prompt.
Plan Details
N100 recharge gives N800 + 10MB (N50) = N850
N200 recharge gives N1,600 + 25MB (N100) = N1,700
N500 recharge gives N4,000 + 50MB (N200) = N4,200
N1,000 recharge gives N8,000 + 100MB (N400) = N8,400
N5,000 recharge gives N40,000 + 500MB (N2,000) = N42,000
Oya make we jolly dey go ni.
Glo Bumpa
This plan offers 200% bonus on every recharge from N100 and above.
To migrate dial *100*19*1#.
Tariff details
recharge N100 and get N300.
Glo Infinito
This is one of the best Glo tariff plans, it has no hidden charges and conditions. You can make calls at 22K/s (from the 1st minute to the last minute) to all networks in Nigeria.
It also has an option for family and friends. You can call any number registered in the family and friends at a flat rate of 11k/s.
How can i migrate?
Dial *100*9*2#.
How to add 10 frequently called family and friends
Dial *101*1*Mobile No#.
Glo G-bam
If you wouldn't love to miss an E-mail on daily basis, them this is just your plan. Glo G-bam allows you to call five (5) special numbers at 11K/s and also gifts you with a 5mb daily data allowance to check your e-mails and surf a little through the internet.
5mb looks very poor right? but i guess it will do a lot to someone who just received an important mail which requires a quick response.
To migrate to this plan dial *100*5*1#.
*Bonus*
since you've seen all the available Glo tariff plans, I think you'd also have to know about Glo EasyShare.
Glo EasyShare enables you to share all your airtime (call credit) to anyone that's using Glo network. This may be a friend, family member and/or colleague.
How can I use Glo EasyShare to share airtime?
Just dial *131*Phone Number of the recipient*Amount to be transferred*Password#. For example, let's assume your password/pin is 12345 and you want to transfer N75 to a customer with Phone Number 08155570458, follow this method – dial *131*08155570458*75*12345#.
You will receive notification via text message once the transfer is completed. The default password is 00000.
MTN Tariff Plans and Packages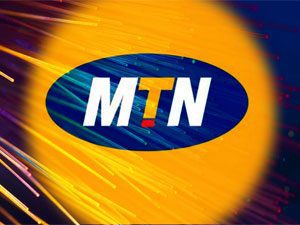 The south-African owned telecommunication network MTN has refused to play second fiddle to any of it's competitors. This is not unconnected with it's wide coverage, innovation and great tech heads.
Under-listed is MTN Nigeria's tariff plans, call/voice packages , SMS packages and Etc.
MTN BetaTalk
This plan offers 250% bonus on every recharge from N100 and above. That is when you recharge N100 worth of airtime you will get extra N200, making it a total of NGN300.
How to Migrate
You can activate the BetaTalk tariff plan by dialing *123*2*6# or by sending BT as an SMS to 131. It is free for first switch.
BetaTalk Tariff Plan Details

Calls to all Nigerian networks is charged at N24/minute i.e (40k/sec) from the customer's bonus and main accounts.
You will be charged from your bonus account first before the main account (i.e when you've exhausted your bonus).
International calls, International SMS and Data while roaming will be charged from the customer's main account only at the prevailing international rate.
MTN Pulse
MTN pulse is not just a tariff plan but is a movement. Lets you have access to a platform that lets you join Falz, Tekno, Skales, etc. in the pulse movement. To activate, simply dial *406*1# USSD code.
MTN Pulse allows you to call and talk to all networks at 11K/s with mouth-watering data offers such as getting a whooping 1GB of data for just a token of N500. This is cool, right?
How to Migrate
Send 406 as a text message to 131 or activate by dialing the *406*1# USSD code.

MTN StartPack
If you have carefully observed the name of this tariff plan, You must have figured what to expect from it already. Like the name implies MTN StartPack is a call tariff plan meant for subscribers who purchased and registered a new MTN SIM card.
It has some mouth-watering benefits attached to it. One of this is 500% bonus on every recharge from N100 and above and some other exciting offers. Hmmm, something is going on in my mind now, are you thinking what am thinking?
How does this plan work?
Simply recharge your SIM card with a N100 airtime or more using the usual *555*digits PIN# and you will automatically receive 500% bonus that will be credited to a dedicated account.
This bonus can be used for calls and SMS to all networks in Nigeria. You can also browse the internet on Pay As You GO rate with the airtime bonus.
The airtime bonus is valid for 7 days.
You will receive the 500% bonus on ALL your recharges for a period of 6 months.
After 6 months you will stop receiving the bonus on your recharges and the system will automatically migrate you to MTN BetaTalk tariff plan.
To check your 500% bonus balance, simply dial *559*17#.
The duration is valid for 6 months after SIM card activation.
Other MTN Packages
Here are some more useful voice/data tariff packages from MTN Nigeria.
MTN AWUF4U
This package is more like a reward from MTN to its subscribers. It offers 200% airtime bonus on every recharge below N100 and 300% airtime bonus on every recharge from N100 above using a dedicated USSD Code *888*PIN# or via VTU.
Once you recharge your SIM using the special code *888*PIN#, you will get the actual value of your recharge plus the bonus credited to your Awuf4u account.
E.G:
when you recharge N100, you will be credited with N400 to your Awuf4U account i.e. N100 (recharge value) + N300 (bonus)
and if you recharge above N100, let's assume N400, you will get N1,600 credited to your Awuf4U account i.e. N400 (recharge value) + N1,200 (bonus)
If you recharge with N750, you will get N3,000 in Awuf4U account i.e. N750 (recharge value) + N2,250 (bonus) and it keeps going on like that.
Is there any other thing i can get from this package?
Yeah, sure, you can enjoy flat rates on call and SMS to all networks pending on your current tariff plan.
Tariff plan?
yes, I said tariff plan because MTN Awuf4U is not a tariff plan but a bonus package from MTN, so it charges according to your tariff plan (MTN Pulse or BetaTalk).
Other advantages includes:
International call to 28 (twenty-eight) destinations
PAYG data browsing
SMS capped at 75 SMS weekly
MTN XtraValue
XtraValue is a bundle plan that gives you access to huge airtime for voice calls and large Data volume to go along with it.
The Bundles are available in 2 categories and at different prices. It starts from N300 to NGN20,000.
How does it work, What bundles can I choose from?
XtraTalk Bundles – Offers more airtime for Voice calls than Data volume.
XtraData Bundles – Offers more volume of Data than airtime for voice calls.
Now, here is how it works;
A Table Chart
N300 (XS)
Voice Value
Data Value
How to Subscribe
XtraTalk
N975
50MB
Text V300 to 131
XtraData
N372
150MB
Text D300 to 131
N500 (S)
Voice Value
Data Value
How to Subscribe
XtraTalk
N1,950
100MB
Text V500 to 131
XtraData
N624
300MB
Text D500 to 131

N100 (M)

Voice Value
Data Value
How to Subscribe
XtraTalk
N3,875
312.50MB
Text V1000 to 131
XtraData
N1,275
750MB
Text D1000 to 131

N2000 (L)

Voice Value
Data Value
How to Subscribe
XtraTalk
N9,750
625MB
Text V2000 to 131
Xtradata
N2,560
2000MB
Text D2000 to 131

N5000 (XL)

Voice Value
Data Value
How to Subscribe
XtraTalk
N24,500
1,666.67MB
Text V5000 to 131
XtraData
N6,500
5000MB
Text D5000 to 131

N10,000 (XXL)

Voice Value
Data Value
How to Subscribe
XtraTalk
N30,000
3GB
Text V10000 to 131
XtraData
N12,000
8GB
Text D10000 to 131

N15,000 (XXXL)

Voice Value
Data Value
How to Subscribe
XtraTalk
N50,000
4GB
Text V15000 to 131
XtraData
N18,850
13GB
Text D15000 to 131

N20,000 (XXXXL)

Voice Value
Data Value
How to Subscribe
XtraTalk
N70,000
5GB
Text V20000 to 131
XtraData
N25,700
20GB
Text D20000 to 131
I know you may think am practicing the roman figures when you started seeing M, L, XL, XXL… Lol, am not practicing the roman numerals. It stands for SMALL (S), LARGE (L), Medium (M), Xtra Large (XL) and so on.
If you are still having a hard time decoding this XtraValue table chart, I've made a summary of it all below.
This offer is available to ALL Prepaid Customers.
Customers will automatically be migrated to XtraValue Plan after subscribing to any XtraValue Bundle plan.
To subscribe to a bundle plan, dial *131*2# and select the preferred bundle type.
You will be able to purchase multiple bundles while on the plan.
You will be able to check your XtraValue Bundle balance by dialing *556# or *559*61#.
9Mobile Tariff Plans and Packages
9Mobile is one of the Nigerian foremost telecommunication giant with a strong presence in rural and urban villages alike. Their tariff plans are not so much different from the duo discussed above.
EasyLife 4.0 limited edition
This prepaid plan offers cool rates to all networks in Nigeria and selected international destinations. You can make calls to all networks at 11k/s with a token of ₦5 daily access fee. Also, you can call at 20k/s to 4 international destinations (UK landlines, USA, China and India) and enjoy free incoming calls while roaming on selected networks in 6 countries.
How to Migrate?
Before i show you the USSD code, kindly note that this plan is only available to subscribers of easy starter, easy cliq, EasyFlex talk zone, blackberry voice plan/smartphone voice plan, easylife 3.0, easy life 4.0 bundles, EasyLife flat tariff and easy SIM.
Ok, now i have cleared myself. The USSD code to migrate to this plan is *420*1#. To check balance, dial *232# or use *244*3# to confirm package.
Plan details
on net
11k/sec
off net
11k/sec
daily access fee
₦5
selected international destinations –

US, India, China, and UK – landlines

20k/sec
SMS – national
₦4
SMS – international
₦15
MMS
₦100
PAYG data
5k per kilobyte
EasyStarter
This is the best plan for family and friends on 9Mobile network. Even if you run out of airtime while talking to a loved one, you can still get back to the discussion using the 9Mobile "Receiver Pays Service".
Benefits of the EasyStarter plan
You & Me feature: you get ₦300 free for a week to call five 9Mobile numbers at a recharge of ₦200 airtime or get ₦100 if you recharge ₦100 for a week.
Free weekly data: Once you recharge from ₦100 and above, this benefits automatically unlocks.
Receiver pays: Maybe you don't have airtime and you really need to make an urgent call, this will allow you make calls while your receiver pays for the calls. Hmmm, I've started thinking again and i guess you caught me this time around.
EasyStarter default tariff drops by half, from 40k/sec to 25k/sec to all networks if you use up to ₦25 a day.
How to Migrate + subscription details
If you are a new subscriber, i.e you bought a new 9Mobile sim, dial 200 and then press 1, but if you are an existing user, you can switch by dialing *244*2#.
Wants to subscribe to You and Me? Then follow these guidelines:
Dial *233*1*[etisalat number]# to register number to You & Me
To remove a You & Me number, dial *233*2*[etisalat number]#.
To inquire the You & Me numbers on your list, dial *233#.
when you recharge ₦200, you'll get ₦300 free credit to call these numbers.
For receiver pays:
Dial 268 before the number you wish to call. To get free weekly browsing, simply recharge ₦100 airtime and/or above.
EasyCliq
15MB free data, 10 free MMS weekly, 150% bonus on every recharge, free midnight calls, unlimited SMS, free downloads, bonus airtime for receiving calls. Should i continue listing the benefits? Oh I love this particular plan, it includes all I want from a tariff plan.
EasyCliq call rate is 40k/s to all network,s but drops down to 20k/sec to the Cliq community, 25k/sec to other 9Mobile numbers and 30k/sec to other networks when you use up to N25 a day.
Plan Migration and subscription details.
Activate EasyCliq on a new SIM by dialing 200 and press 2 or dial *244*1#. For click-one tune, dial *273* and your friend's number#. To subscribe to cliq-4-d-day, simply dial *330*1#. To opt out, dial *330*2#.
Pricing Details
All calls is charged @ 40K/s to users on all other networks. Night calls within 9Mobile network starts from 12:30 am- 4:30 am and is free
Cliq-4-d-day call to all 9Mobile lines is charged @ 20k/sec. Use up ₦25 daily and get a heavy discounted offers, viz;
To Cliq and Cliqlite customers – 20k/sec
Other 9Mobile lines – 25k/sec
Other networks – 30k/sec
Browsing on 9Mobile mobile portal is completely free.
EasyLife
This plan offers 15k/s to all Nigerian networks and selected international destinations at a daily access fee of N5. The daily N5 deducted from your account will grant you 15 minutes free data and 15 mins free on net calls every month.
This daily access fee is charged for only 20 days in a calendar month. To start enjoying this tariff plan dial *620*1# or SMS 1 to 620, migration is free!
Talk-Zone
This is a time-based destination tariff plan. Get up to 80% off call rate to 9Mobile numbers, for as low as 12k/sec at off-peak time (12:30 am to 4:30 am).
To activate this plan, dial *244*8# on your existing 9Mobile line, then dial *551# to check the most suitable tariff for your current area or location.
Don't really think you love this plan?
Dail *244*1# and switch over to EasyCliq or *244*2# and change to EasyStarter.
Cliqlite
This is not just a tariff plan but also an educative platform aimed to aid learning and interactive lessons. The 9Mobile Cliqlite gives free access to 7 educational sites, free credit on your birthday, 100% extra bonus on data, bonus on incoming calls, etc.
Here are some amazing benefits one can get from the 9Mobile Cliqlite plan.
Preloaded educational apps and approved textbooks on the cliqlite tab.

R

eceive 5 minutes call from other networks and enjoy 1 free minute to call easycliq or cliqlite numbers.GGet a free SMS to any 9Mobile number after a billed SMS

.

"Receiver pays" feature

Parental control portal which allows you to select the websites your kids can access.

Whitelist and blacklist feature. To access your whitelist

dial *256*1# and *257*1# for blacklist.

Reduced call cost after spending ₦25 daily.

250% bonus on every recharge for all networks call.
How to Subscribe to the Cliqlite plan: New customers are to dial 200 and select option 5 WHILE existing customers can dial *244*10#.
9Mobile Bundle Plans and Packages
This bundle plan is a real deal for 9Mobile subscribers. Below are the benefits you can enjoy from the plan.
Easy

Flex
Over 300% bonus on purchase of the flex 4000, 10,000 and 20,000 bundles.
300%bonus or more when you buy flex 300, 500 and 1000 bundles.
Get 150% bonus on any purchase of flex 2000 and 5000 bundles.
Buy the same 2000 and 5000 flex bundle 2 times consecutively and get the third bundle free.
At the recharge of ₦5,000 and above within a month you enjoy free incoming calls while roaming on selected networks in 6 countries. UK (Vodafone), US (T-mobile), South Africa (Vodacom), UAE (9Mobile), Netherlands (KPN) and Saudi Arabia (Mobily). service valid for 30 days.
Pricing Details
Make calls at 40k/sec to all networks and enjoy as low as ₦4 on each SMS you send.
Bundle Plans
| | | | | | |
| --- | --- | --- | --- | --- | --- |
| Flex Bundle | Bundle Cost | Activation Code | Easyflex Value | 2 For 1 Promo Value | Validity |
| Easyflex 300 | ₦300 | *344*300# | ₦900 talk time + 50MB | NA | 7 days |
| Easyflex 500 | ₦500 | *344*500# | ₦1,500 talk time + 75MB | NA | 7 days |
| Easyflex 1000 | ₦1,000 | *344*1000# | ₦3,000 talk time + 150MB | NA | 14 days |
| Easyflex 2000 | ₦2,000 | *344*2000# | ₦5,000 | ₦15,000 | 30 days |
| Easyflex 4000 | ₦4,000 | *344*4000# | ₦12,500 | NA | 30 days |
| Easyflex 5000 | ₦5,000 | *344*5000# | ₦12,500 | ₦37,500 | 30 days |
| Easyflex 10000 | ₦10,000 | *344*10000# | ₦32,500 | NA | 30 days |
| Easyflex 20000 | ₦20,000 | *344*20000# | ₦62,500 | NA | 30 days |
Note: Easyflex bundle renews automatically on expiration or exhaustion. You can dial *344*0# to cancel the auto-renewal.
Airtel Tariff Plans and Voice Packages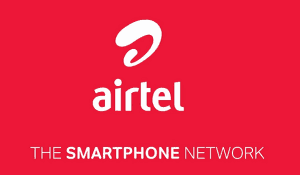 Airtel Nigeria telecommunication giant is making great waves in the much-saturated tech market and have introduced call tariff plans that are as innovative as their data bundle plans.
Below is the full list of Airtel Nigeria's prepaid packages and call/voice tariff plans. Their activation codes and features is disclosed for your perusal.
Airtel Smart Connect
This is Airtel's default tariff plan. Once you buy a new Airtel SIMcard and registers it, you are automatically subscribed to this plan and it comes with lots of features/bonuses.
The bonuses that comes with Airtel's SmartConnect is represented in the chart below.:
Recharge

N

Main Credit

N

Bonus

N

Bonus Data

N

Bonus Credit (Family &Friends)

N

Bonus Credit (social media)

N

Total Credit

N

100
100
250
250
100
100
800
200
200
500
500
200
200
1,600
300
300
750
750
300
300
2,400
500
500
1,250
1,250
500
500
4,000
1000
1000
2,500
2,500
1000
1000
8,000
This plan does not require a migration code. Just get a new Airtel SIM and register it, you've automatically activated this plan, bonus lasts for 7 days (1 week).
Airtel Smart Premier
In this tariff plan, you are allowed to make calls at 11k/sec to all Nigerian networks and 6 international destinations abroad after being charged 40k/sec on the first minute of your first call in a day.
To migrate to this plan dial *318#.
Plan Details
Calls are charged @ 11k/sec after the 1st min of the day at 40k/sec.
All calls to UK landlines, US, India, Canada, China are at 11k/sec after the 1st min of the day at 40k/sec.
Free roaming up to 500 minutes/month
Generous data bonus on every recharge for up to 150mb.
N/B: Users on this plan will not be able to use the Airtel 5X bundle package.
Airtel Smart Talk 2.0
The SmartTALK plan charges you for the calls you make at 11k/s with a token of N5 daily access fee. International calls made on this tariff plan is billed at 20k/s.
To start enjoying the low rates embedded in this plan, you'd need dial *315# from your mobile phone's dialer.
Smart TRYBE
You can enjoy the cheapest call tariff plan from Airtel Nigeria with "SmartTRYBE" package. Make calls for as low as 11k/sec to all Nigerian networks plus night browsing for your favorite movies series, music and special weekend deals.
To migrate to the smartTRYBE plan dial *312#.
Special Benefits
Calls at 11k/sec to all networks
1GB for N500. Valid for 7 days
Night Browsing: N25 for 500MB. Valid between 12 and 5 am
Smart TRYBE Junior
Did you enjoy the SmartTRYBE offer? ok, also check out SmartTRYBE Junior for your kids or younger ones. This is not just a tariff plan, but also an Educational App to aid learning for kids in primary and secondary schools. It includes a 3D interactive multimedia-based learning environment.
Study materials are developed in compliance with the Nigerian Federal Ministry of Education and adapted for pupils/students in the West African sub-region, especially Nigeria.
Features of the SmartTRYBE Junior Plan
Free calls & SMS to Mum & Dad from kid's line.
10% bonus of airtime transferred to kid's line when the parents recharge.
100% bonus on data purchases from 200MB and above to browse and much more.
NERDC approved courses presented in formats that make learning fun for kids.
To Opt-in dial *317# from an Airtel line.
Smart VALUE
SmartVALUE plan offers 15k/sec flat rate to all Nigerian networks and 20kobo per second to USA, Canada, China, India and UK Landline from the very 1st seconds with no access fee.
You can migrate to this plan by dialing *314#.
Airtel Bundle Plans and Packages
TalkMore Bundles
In Airtel TalkMore Bundles you get up to 5 times the value of your airtime which can be used to send SMS and Voice Calls to all networks and also as data to surf the internet. This plan is open to all Airtel customers both pre-paid and post-paid.
TalkMore Bundles and Prices
| Bundle Purchase Price | Value Received | Direct Purchase Code | Validity |
| --- | --- | --- | --- |
| N60 | N180 | *234*60# | 30 Days |
| N100 | N400 | *234*100# | 30 Days |
| N150 | N600 | *234*150# | 30 Days |
| N200 | N900 | *234*200# | 30 Days |
| N250 | N1,100 | *234*250# | 30 Days |
| N300 | N1,300 | *234*300# | 30 Days |
| N500 | N2,500 | *234*500# | 30 Days |
| N700 | N3,500 | *234*700# | 30 Days |
| N1,000 | N5,000 | *234*1000# | 30 Days |
| N1,500 | N7,500 | *234*1500# | 30 Days |
| N3,000 | N15,000 | *234*30# | 30 Days |
you can also dial *234# USSD and follow after the screen prompt.
Airtel 6x Bundles
This is a bonus-on-recharge bundle that gives you six (6) times the value of your recharge for data, SMS and calls to all networks. This plan is available to all pre-paid subscribers.
To activate this bundle, recharge your airtime with *555*PIN#. The bonus chart can be seen below:
| | | |
| --- | --- | --- |
| Amount Recharged | Value Received | Valid Till |
| N100 | N600 | 30 days |
| N200 | N1,200 | 30 days |
| N300 | N1,800 | 30 days |
| N500 | N3,000 | 30 days |
| N1,000 | N6,000 | 30 days |
Calls on this bundle will be charged @N40/min (N0.667/sec) and SMS @ N8/SMS.
How do I get Airtel 6x bonus?
Recharge your Airtel line with *555*PIN# instead of the regular *123*pin#.
Does this bonus have a limitation?
No, it doesn't. For as long as you keep recharging your Airtel line using *555*PIN#, you will continue to get the bonus. OMG!, i think this is really cool for students and young folks alike.
Can I get the 6x bonus as a postpaid customer?
Unfortunately you can't. This plan is strictly available for the prepaid subscribers.
How do I check my bonus balance?
dial *123# from your Airtel line to check balance.
Will i lose my bonus if I couldn't use it up before the validity expires?
Well, you can lose it and also you can get it rolled over to a new one. If you purchase another 6x bundle before the validity of an old one expires, your unused bonus is rolled over into the new bundle, but if you don't buy a bundle before the validity expires, you will lose your bonus.
Will i be able to call or send SMS to international numbers from my 6x bonus?
No. it can only be used for Nigerian networks.
Smart ROAM
SmartRoam is a bundle which lets Airtel subscribers receive free incoming calls while roaming on 10 networks in 5 countries after recharging N5,000 and above in a month.
The N5,000 and above can be recharged once or a cumulative recharge within one calendar month (30 days).
Consumer will enjoy free incoming calls while roaming in UK, USA, South Africa, Saudi Arabia and UAE.
S/N
Countries
Network
1
Saudi Arabia
Zain
STC
2
South Africa
Cell C
Vodacom
3
United Kingdom
Orange
Telefonica O2
Vodafone
4
United State of America
AT&T
5
United Arab Emirates
DU
9Mobile
Premier Connect
This bundle offers awesome monthly plans to suit your lifestyle. Each plan on this bundle doubles or even tripple your recharge plus an allowance either for SMS or Data.
You can also receive free calls while travelling abroad plus 100% bonus on the purchase of 1GB data bundle or above.
See a full chart of the Premier Connect bundles below
Monthly Plans With A Free Data Bundle And More Than Double Airtime In Bonus Value
Bundle Price
Call Allowance for (local & International) calls/SMS and data
Data Allowance
N8,000
N17,000
1GB
N15,000
N38,000
3GB
N25,000
N68,000
4GB
N55,000
N168,000
6GB
Monthly Plans With A Free Sms Pack And More Than Triple Airtime In Bonus Value
Bundle Price
Call Allowance for (local & International) calls/SMS and data
SMS Allowance
N5,000
N16,000
250 free SMS
N10,000
N33,000
500 free SMS
N20,000
N63,000
2,000 free SMS
N50,000
N173,000
4,000 free SMS
Conclusively:

This is a comprehensive list of call tariff plans and packages for all Nigerian telecom services providers. You can drop your opinions, requests or questions at the comment section below. We'll answer all questions regarding call tariff plans, data bundles, voice packages and sundry.
Remember to share this page with your friends, colleagues and /or social media fans alike.