In today's world which is filled with lots of technology innovations, there are many ways to send or receive money to/from anyone in any country or location of the world. Payoneer is one of those reputable digital finance company that allows one to transfer money to anyone around the world without any restrictions. Also, it provides digital payment services, and you can equally receive funds from anyone through this platform.
Payoneer users can actually receive funds directly to their bank account, e-wallet, or a re-loadable prepaid MasterCard. A Payoneer MasterCard is issued to anyone who uses the platform and wishes to have a physical debit card. This Payoneer MasterCard is usable on most bank Automated Teller Machines (ATM) or at Points-Of-Sale (POS).
Even so, when shopping online, you can use your Payoneer card to pay for the services or goods you bought. When you use this card to pay for a product or services online, you'll be debited from your Payoneer account balance.
Payoneer Overview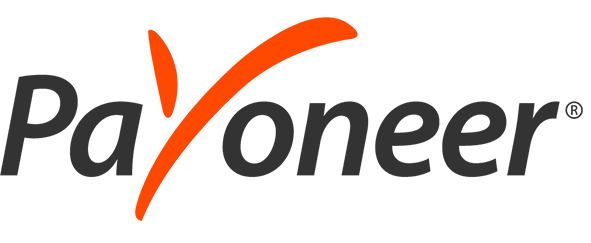 Payoneer is a global payment service that lets you receive money from reputable companies and organizations. With Payoneer account, you'll get access to a free US, Euro, and UK bank account and can shop on any website. This digital payment gateway is opened for everyone to register and start using. With Payoneer, you can do any of the following without fear or hassles:
Pay for anything you buy on the internet.
Run Facebook adverts as a digital marketer or website owner.
Withdraw money from any country of the world via your local ATMs or POS services.
Receive money from popular marketplaces as a freelancer.
Get payment from companies, foreign clients, and other Payoneer platform users.
Send money to your domiciliary accounts, withdraw to a savings account or even transfer them to a non-Payoneer user via sendvalu.
Plus a lot of several exciting features.
Payoneer was founded in Newyork city, (United States) in 2005. So far, it has been a reliable, robust, and highly efficient digital finance platform for everyone. Also, it is available in almost all the countries of the world with support for over 100 different currencies.
For a limited time, new users can sign up to Payoneer services here and get $25 (free) as soon they have received up to $1000 in payments.
How to create a Payoneer account
There are no special tactics to follow to get yourself a working Payoneer account. Just go to their official website and hit the "Sign Up" button. Afterward, enter your details, and complete the other sign up processes. After that, verify the account with your mobile number, email address, and verification documents.
Note that Payoneer services are meant for adults that are at least, 18 years old. This means that – you must be 18 years of age or above before you'll be approved to have a Payoneer account.
Requirements for creating a Payoneer account
Asides the fact that you'll have to provide comprehensive details about yourself, you'd also need the documents below to apply for a Payoneer account.
A valid I.D card.
Your postal code.
A valid/working email address.
A working cell phone or home phone number.
Introducing Payoneer Prepaid Card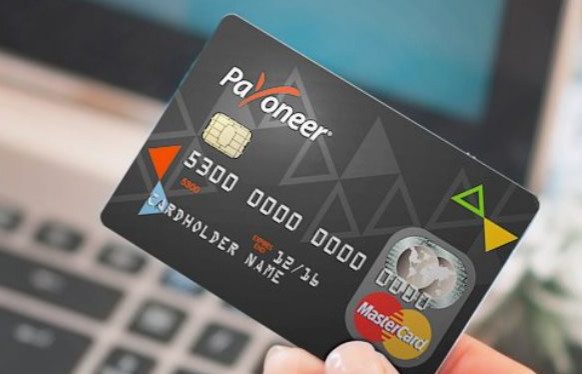 All new users of Payoneer payment services are qualified for a free prepaid card. This card would be given to you as soon as you request for it. This card makes it easier for you to pay for the things you buy over the internet with your Payoneer account balance. The Mastercard, however, attracts a varying annual maintenance fee.
You do not get this card upon your account activation. You'll have to manually request for it after you have earned up to $100 or thereabout on your new Payoneer account. This is very handy, considering that every transaction that's done on Payoneer are highly encrypted.
General Payoneer MasterCard charges and rates
Zero charges for all transactions between Payoneer accounts.
$29.95 card maintenance fee (mostly annual billing).
3% processing fee for credit card transactions.
$1.50 processing fee each time you withdraw your balance to your local bank account.
How to contact Payoneer customer care
There are many ways to reach out to Payoneer's customer care, whenever the need arises. You can chat with a live person, send email tickets, do phone calls, etc.
Whenever there's a need to contact Payoneer customer care, scroll down to the footer area of Payoneer website, locate the contact option, and click on it.
You can choose to call the customer care number(s) directly, send the support team a message, or chat with a live support person. Also, emergencies/urgent cases such as stolen card et al., can be reported via their "1-(646)-386­-2434" 24/7 telephone line.
My Payoneer Services Review and Experiences
So far, my experiences with Payoneer services has been nothing short of awesomeness. Coming from a country where getting payments from reputable affiliate companies like JVzoo, ClickBank, Commission Junction (CJ), Element 5, etc. is the biggest problem of the marketer; Payoneer (and PayPal) have always saved the day.
Also, I now request payments from Fiverr, SEOClerks, peopleperhour, Upwork, and other Freelancing websites with confidence, knowing that Payoneer is going to deliver without delay. The Fear of "earnings" withdrawal (because of PayPal limitation) is gone, and cashing out payments has never been easier without Payoneer.
Since Payoneer is available to all countries worldwide; you won't have to hide behind VPNs to log in to your online wallet and perform transactions. Also, the Mastercard from Payoneer is usable on local bank ATMs; you can easily withdraw from your account balance with respect to the current currency conversion rate for your country.
Are you a Payoneer user already? Share your experiences with us by using the rating widget above or your disappointments by using the comment box below.
All in all, we recommend Payoneer services to marketers, freelancers, bloggers, and anyone else that engages in profitable money-making online businesses.