Although there are web and mobile apps that lets one download videos from popular media websites, there are not so many of them that integrates all the features in one. YouTube Video downloaders are also popular with PC and web (online converters/video downloaders) apps, but not so much with official apps, as there's hardly a working one on Google play store.
This is where InsTube Video downloading app comes in. Helping Android phone users download music and video files from YouTube, FaceBook, SoundCloud, etc. Today's post is focused on InsTube Review, the Youtube download features' introduction along with its other functions, price, download link, and our personal review.
Introducing InsTube Media Downloader for Android
InsTube video downloader is not just a youtube downloader or an online media downloading app, but one that lets you: download videos faster, create a secured folder for private downloads, and load free songs from SoundCloud music directory.
In a nutshell, Instube app is a mobile internet browsing app that lets one download online videos with ease. It has support for over a hundred websites and supports the download of high-definition videos.
InsTube App Features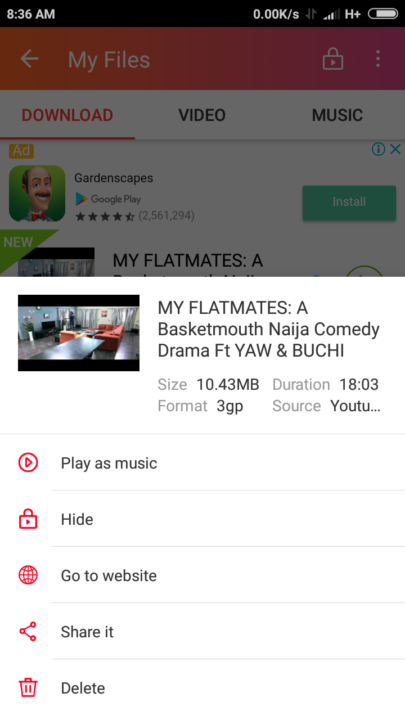 As already stated, InsTube YouTube downloader comes with a few more features that separate it from similar apps. Some of the pronounced functions include the following:-
Acts as a Free music getter: With InsTube Apk install, you can choose to download your favorite artist songs free from SoundCloud or download YouTube videos as high-quality .mp3 music files.
Acts as a Video Files Locker: It doesn't really matter if you are downloading tutorial videos from lynda.com or ad*lt videos from XXXXX***; InsTube video app lets you create a password-protected directory to hide Videos you deem as private from prying eyes.
Supports HD Video Downloads: With InsTube digital media app, you can download videos in high-definition, up-to 1280PX video resolution. Other video formats (including features phone's .3gp format) are well-supported, making it a valid online videos converter for Android phones and/or tablet devices.
Has Support for all popular digital Media websites: InsTube lets you download music files from SoundCloud, Videos from YouTube, Pictures from InstaGram and lots of popular rich-media websites.
Free and Fast: InsTube is a free mobile internet browser with a built-in download manager for videos and/or rich-media files. The download manager is optimized for faster downloads and works with even slower internet connection.
InsTube app's default settings can be customized to suit user's preferences.
There is clipboard link identification option that lets you automate download trigger for copied links, fast download mode option that lets you speed-up media downloads by using multiple connections, and the option to change media download path to a specific folder of your choice.
You can also opt to leave the necessary default options such as the: wi-fi only download mode, max simultaneous download tasks, and fast download mode.
The Only Downside of InsTube Video Downloader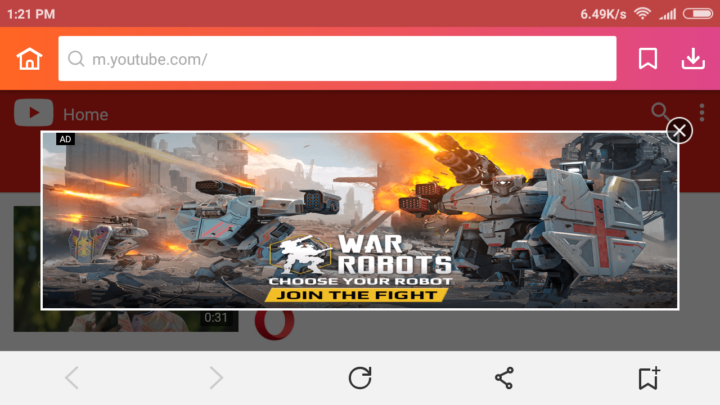 One thing that's common with technical reviews at 3rd Planet Techies is that; every aspect of a product is taken into consideration when publishing a review for it. We neither ignore the risks (or bad side of a product) nor look down on the pros.
Even though we do appreciate the effort invested in creating an awesome app like InsTube, making a premium ads-free version would have been a kill. Most Android users prefer paying a fee (in form of an in-app purchase) to get rid of ads from their day-to-day apps.
The ads that come with InsTube digital media downloading app is somewhat intrusive as it loads multiple times and in several formats.
To us, this isn't the best approach looking at users-experience POV. But then, when an Android app as good as this is distributed for free, one shouldn't expect it to be free of ads.
InsTube Android App Tutorials: How to Use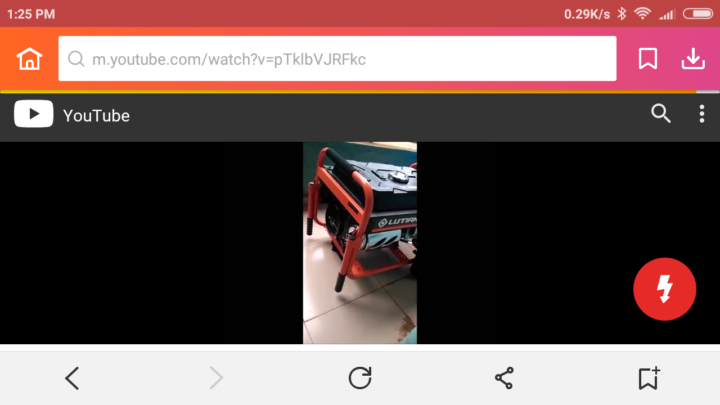 At the moment, the InsTube video downloader app isn't distributed via the Google play store (owing to how uncompromising Google and YouTube is with their TOS) but can be downloaded via the official sources below.
One of the official sources to download InsTube Android App is their homepage at https://instube.com or the mirror download link at Uptodown (https://instube-youtube-downloader.en.uptodown.com/android).
Once downloaded and installed to your Android device by enabling unknown sources, you can then proceed with these tips for downloading music and videos from popular rich-media websites.
Steps to Save Online Videos for Offline Viewing with InsTube App
There are good reasons to want to have online videos saved for offline viewing. One of them is when traveling to a remote village with poor internet access.
Downloading the latest videos, comedy series, or short movies wouldn't be such a bad idea depending on how long the trip is going to last. Whatever your reasons might be, here are tips for downloading videos from internet sources with the help of the InsTube Music/Video downloading app.
Download and install InsTube Android app from any of the official links discussed above.
Launch the app from your screen icons and click on your favorite website.
(using YouTube as an example), Search for the video topic of interest and click on the best result.
Allow the video to play for some time and then use the "share + ==>Download with InsTube" button to start the video download process.
Select the video format of choice from the options displayed.
Tap on Fast Download button to complete the video download process.
Note that videos downloaded as .mp3 would automatically convert the videos to music while downloading, and there's a built-in audio player for music files downloaded with InsTube music/video downloader.
Detailed tips for downloading Music, Video, and photos from other rich-media websites such as FaceBook, Vimeo, DailyMotion, Instagram, SoundCloud, and Vevo can be found at their official homepage (linked above).
But then, the overall download process for internet videos using InsTube video/music downloader app is similar to the one shown in this guide.
Our InsTube App Review and Verdict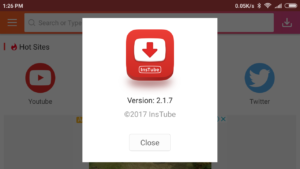 InsTube is light and free, we trust them. It is a capable app for downloading YouTube videos. We used InsTube to download free videos from YouTube and a few other video sites and didn't have any bug or security challenges with it. Apart from the many distracting ads, InsTube APK for Android is an excellent mobile app for Youtube Video Downloads.
All in all, we haven't noticed a major bug or security risk with InsTube app. We've tried it out on FaceBook, YouTube, Vimeo and other popular video websites without an issue. The download speed is good, video functions are awesome and the built-in features are excellent for a free app. Our only disappointment is with the intrusive ads. We'd have preferred an option to remove ads via in-app purchases.
You can give the app a try on your Android devices and share your personal experiences with it in the comments section below.