A remote access software can come in handy in many scenarios. Basically, remote access software apps are used to gain access into another (connected) system to provide technical support, open files, or carry out other important actions. Interestingly, there are lots of remote access apps you can use on macOS computers, but they are not all available for free.
The best remote desktop application for your MacBook should offer additional features like collaboration and support for iOS devices; so you can also connect to the host system using your mobile phone. Furthermore, some of these apps are cloud-based; thus, no installation is needed.
The 7 Best Free Remote Access Software for Mac OS
Come along with me as I walk you through the 7 best free remote access software for devices running on the Mac OS. Some of these software apps are not entirely free; however, they offer free trials that last for a limited time.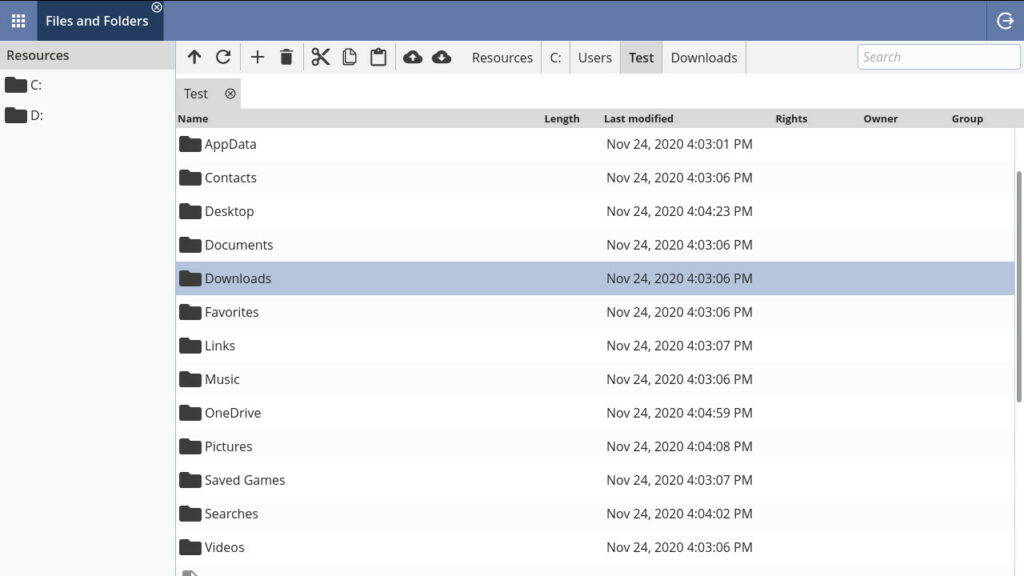 First on our list is the DWService tool, a freeware that grants you remote access to MacBooks. It is an open-source application that runs through a web browser. DWService has a lightweight client app you need to install on the remote system, so you can access the system from another MacBook via a web interface.
The DWService client app is also available for Windows and Linux. Interestingly, this remote access tool features a clear-cut user interface, with lots of remote access tools arranged into places. Furthermore, this software supports file transfers and command-line access.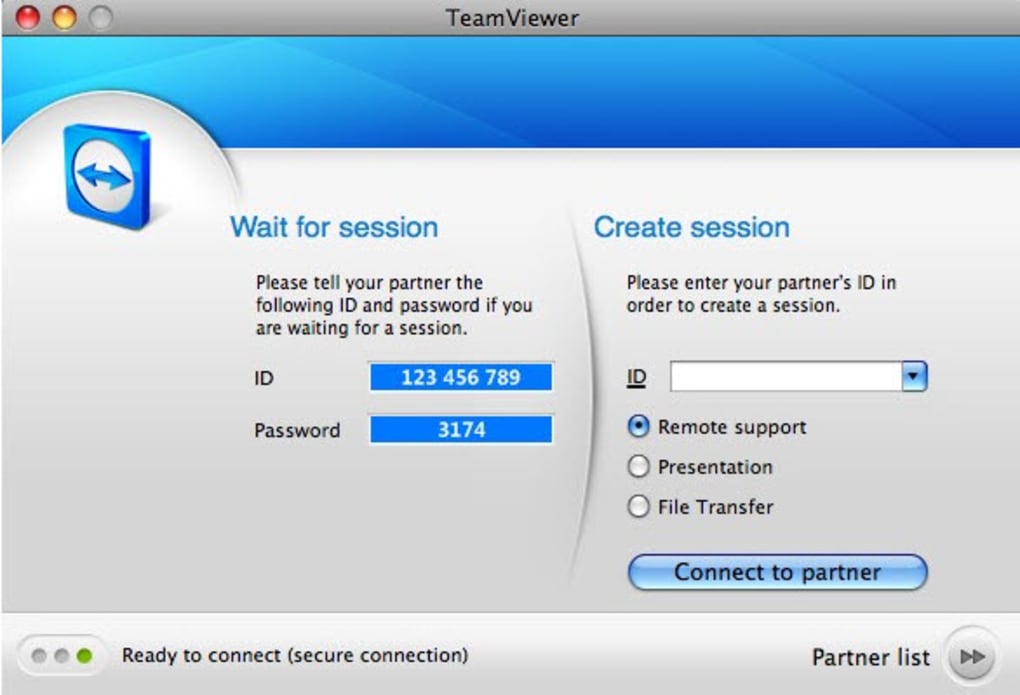 TeamViewer is a popular remote desktop app with a load of extensive features. It supports all popular operating systems, including macOS, Linux, Ubuntu, and Windows. The TeamViewer macOS client app has an intuitive interface anyone could easily understand and use. It also supports collaboration and remote monitoring.
While TeamViewer is not entirely free to use, it has a free version with minimal features. To check out the entire features of this remote access tool, you can sign up for the commercial version, starting with a free trial. With TeamViewer, you can connect not just MacBooks, but servers, robots, and IoT devices too.
Here's another free tool that lets you connect to MacBooks remotely. The Chrome Remote Desktop is available for free across Windows and macOS platforms. It provides a unique interface to access files and documents on another system. To use this tool on your MacBook, go to https://remotedesktop.google.com and set up your systems.
Furthermore, Chrome Remote Desktop supports screen sharing; plus, it runs very fast and utilizes the latest web technologies. This remote access software offers great convenience to access and run programs from any system, at any time. It is built on Google's cutting-edge technology, WebRTC. More so, this tool can connect to smartphones, iOS, and Android.
4. Microsoft Remote Desktop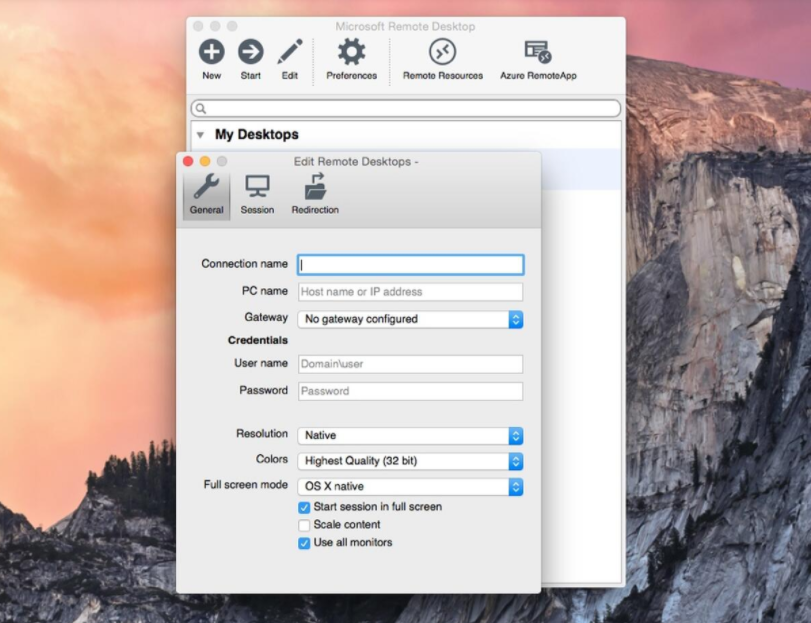 Microsoft Remote Desktop is the best free remote access software to use if you're trying to connect to a Windows PC from a MacBook. This tool is super-intuitive, easy to set up, and comes with a bunch of handy tools. It also supports remote audio or video streaming – connection is done through a Remote Desktop Gateway.
With the Microsoft Remote Desktop app, you can effectively control your Windows PC from anywhere. You can redirect folders, access your clipboard, microphones, and cameras. This app is available for free on the Apple Store, and it supports Mac OS X.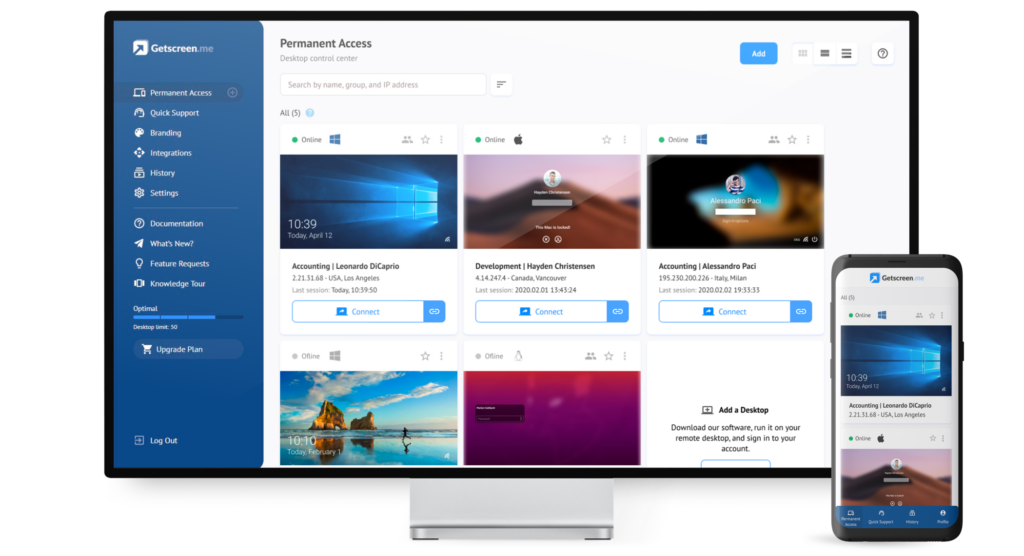 Getscreen is a free remote access tool that runs through web browsers. It is compatible with all popular operating systems such as Linux, Windows, and macOS. More so, this remote desktop tool has a lot of features to offer for free. The free versions only allow the connection of 2 desktops; if you want to connect more, you have to upgrade your account.
Furthermore, you can connect and record what's happening on the remote system; however, this feature is only available in the premium versions. Getscreen supports the use of plugins/extensions, HTTP API integrations, and Agent SDK. It is a feature-rich utility you can rely on.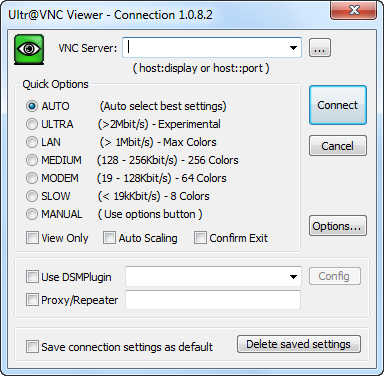 This remote access tool is open-source and free to use. It has a macOS client app you can install on your MacBooks to be connected. UltraVNC accesses connected systems via the internet or network. It supports file transfers, clipboard sharing, and text chats. More so, with UltraVNC, you can boot and connect to the server in Safe Mode. You can also use your mouse and keyboard to control connected systems remotely.
As an open-source utility, there is no premium version for this remote access software. You'd use it for free, forever. However, you can only install the client app on MacBooks, the server must be hosted on a Windows PC.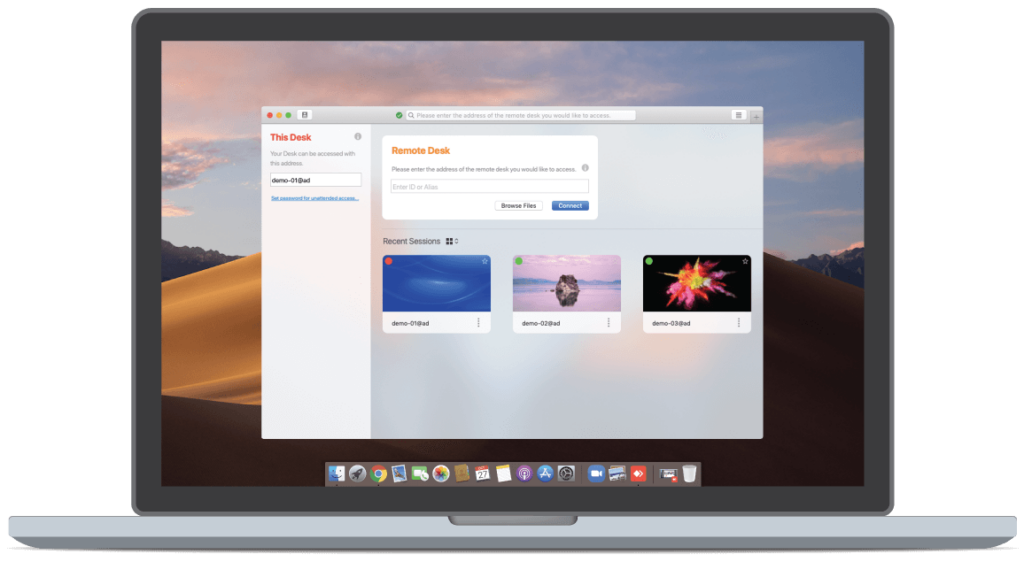 Last but not least is AnyDesk, a super-powerful remote desktop application for all platforms. The AnyDesk software runs smoothly on Mac OS X and it supports a lot of features – just like the TeamViewer app. This software program provides platform independent remote access to multiple devices, including PCs, MacBooks, mobile phones, etc.
AnyDesk is secure and even supports Raspberry Pi. However, this is a professional remote desktop application; it has a cloud-ready version and an on-premises version. Regardless, it also has a limited free version for personal users. The interface of this tool is intuitive and usable by IT professionals and on-the-go individuals.
Summary
These are apparently the best free remote desktop apps to run on your Mac OS systems. They are feature-rich, supports several platforms, and provide encrypted (secure) connections. Furthermore, these apps are super intuitive to use; you don't even need a guide.